Striking railway workers gather outside Newcastle Central Station as public share mixed support
Train strikes have brought travel chaos today and will continue this week
Watch more of our videos on Shots!
and live on Freeview channel 276
Visit Shots! now
Newcastle commuters shared mixed opinions as the train strikes commenced on Tuesday morning.
RMT strikes are taking place throughout this week after trade unions failed to come to an agreement with the Government over wages and job security for railway employees.
Services across the country are being affected with London from the North East this week">cancellations and delays expected until the end of the weekend.
Strikes began on Tuesday, June 21 and those commuters braving the railway shared mixed opinions on the situation.
Jackie, who works with disabled kids, said the strikes were having a negative impact on the services her company provide to those in need.
She said: "I think they do get better pay than some, sorry that's not very supportive.
"I don't use the trains myself but it is affecting others that have to get to work and depend on the transport.
"The cost of living is going up for the workers themselves and everyone is in the same boat - but good luck to them all the same!
"I've had colleagues at work saying they might not be able to get in.
"We support disabled kids too so that's pretty bad."
Media student Liam had tried to catch a train to London for his studies last night but was hit with a cancellation.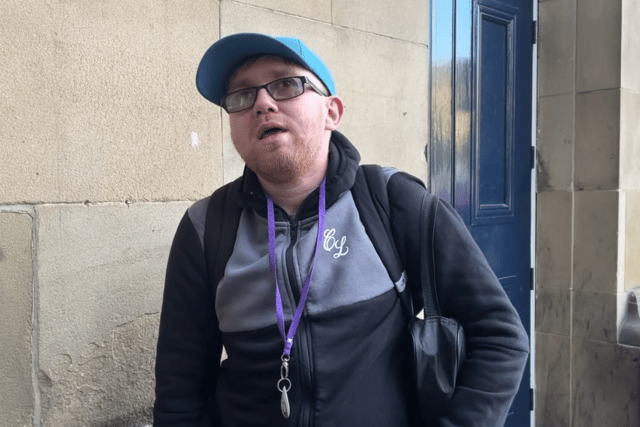 He explained: "I had a train I booked a few weeks ago that I needed to get as I study media in London.
"To make it worse, nobody told me it was cancelled.
"I had to come to the station last night to see what was going on and they said it was cancelled.
"They didn't tell me how to get a new ticket, I had to request a refund and book a new ticket.
"I have autism as well, so I explained that to them and they were really rude at the customer service desk.
"I think it's impacting a lot of people but they need to look at the impact it's making on everybody.
"I'm not looking forward to getting into London as I also know the tubes are off.
"It's going to be a nightmare but some people have to travel."
However, for Lynne, who made her way to Central Station early on Tuesday morning, the strikes are a necessity.
She said: "I think they are justified in what they are doing and support them fully.
"It will cause a lot of disruption, but I think the public is behind them."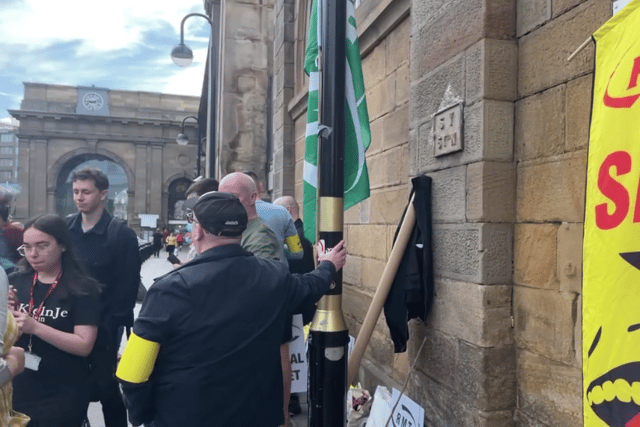 Workers on strike and members of the RMT gathered outside Newcastle Central Station on Tuesday morning.
Micky Thompson, RMT Regional Organiser for North East and Yorkshire, explained the workers' frustrations.
He said: "For the last two years the RMT trade union along with other trade unions have been negotiating with the Government to find a resolution to the current impasse which is affecting pay, terms and conditions and the threat of compulsory redundancies.
"The General Secretary has met with Government ministers under the Rail Industry Recovery Group and they've tried to find a resolution.
"They've been negotiating constantly and unfortunately yesterday those talks failed. As a result of that, the strike action maintains and is on the next three days.
"If you're a train cleaner, in some cases you're just on a living wage. The Retail Price Index figure is 11.1%, we're also absorbing a cost increase in National Insurance contributions by 1.25%.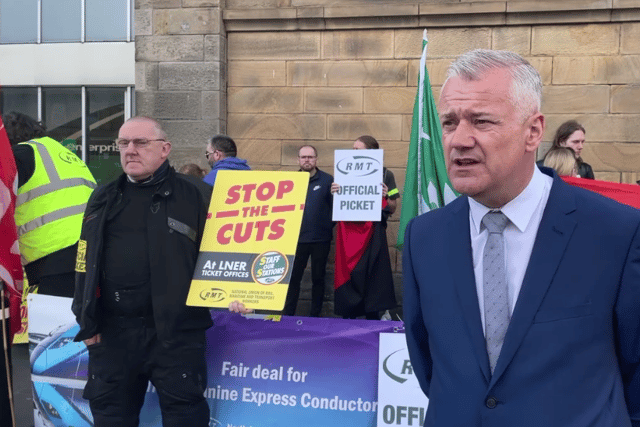 "Some of these people standing behind us haven't had a pay rise for two or three years. With those inflation pressures, they are struggling.
"Some are relying on state aid and food banks.
"What we're saying to employers is we've helped you through the pandemic, sacrifices and put their lives on the line to ensure the transport sector kept moving and these should be just rewarded.
"The people behind us, the media will portray that they are on £58,000 salaries. They keep referencing train drivers. There are no train drivers here. The RMT does represent train drivers, but the median range of salaries is between £20,000 and £30,000.
"You're always going to get a dissident and everyone is entitled to a point of view."