It was an emotional night for the players and the fans as Newcastle won the match, with social media exploding with celebratory posts.
Newcastle United WAGs, Charlotte Trippier who is married to defender Kieran Trippier and Alexia Notto who is married to midfielder Miguel Almiron, both posted their own images from the match to Instagram.
Charlotte Trippier posted a photo to Instagram of herself, Kieran and two of their children. She captioned the post: "Well then. That was fun." Alongside a waving hand and starry-eyed emoji. She also posted a photo of the outfit she wore, which was an all-black ensemble. The WAG wore a black long-sleeved top, leather trousers and leather black boots and her YSL quilted leather bag to match.
Newcastle United will find out who they will be playing in the Carabao Cup final on Wednesday night, as Manchester United play Nottingham Forest to secure a place in the final against Newcastle United.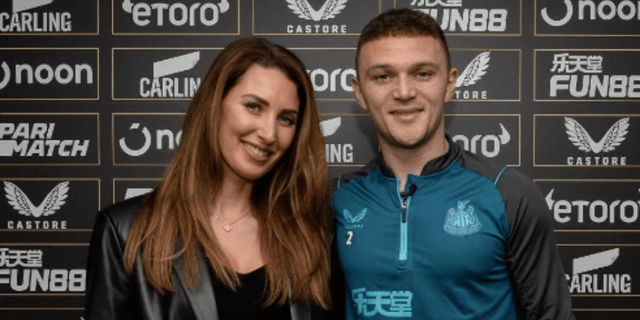 The Carabao Cup final will take place at Wembley Stadium on Sunday, February 26.