A total of 19 brilliant people based in Newcastle, Gateshead and across Tyneside have been recognised with a place on the King's New Year's Honours list for 2023.
The figures come from a wide range of backgrounds, such as childcare, art, education, public service and activism.
Some households in the North East will recognise some of the names, whilst others have been doing vital and life-changing work in the background of society and are having a well-deserved light shone on their efforts.
As always, there are a number of big names on the Honours list from across the UK, including Queen guitarist Brian May and England Lionesses stars Leah Williamson, Lucy Bronze, Beth Mead and Ellen White.
Dame Redfearn said: "I am shocked and delighted to have received this prestigious award and recognition, I don't think it has quite sunk in yet.
"It is wonderful to be recognised for a job that I have been elected to do by the residents of North Tyneside, a Borough, its communities, and neighbourhoods that I am incredibly proud to serve each and every day.
"This award needs to be shared with my colleagues, our officers at the Council who work incredibly hard on behalf of our residents and the voluntary and community sector organisations that provide support to our most vulnerable residents, without all of you my role would not be possible, and I would not have received such an honour. Their work has been particularly vital during the difficult times we have all lived through over the past few years and it fills me with an incredible sense of pride when I see what a difference they make to the lives of people across North Tyneside.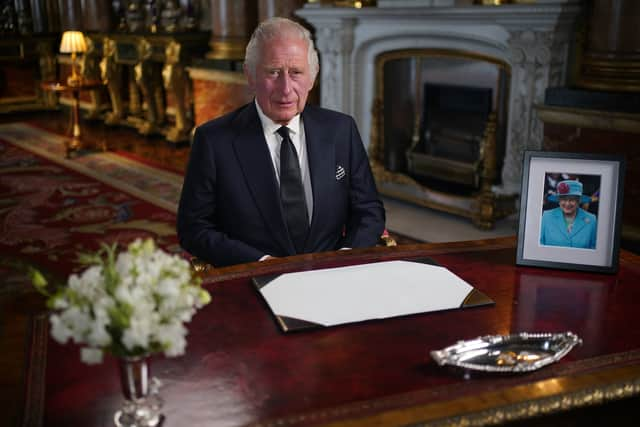 "I know my family and friends will be as equally delighted to hear this news and I would like to thank them all for their continued support, finally a big thanks to everyone who has already been in touch with kind wishes and celebratory messages."
Have a look at the full list of local people named on the King's New Year's Honours List 2023.
Dame Norma Redfearn, CBE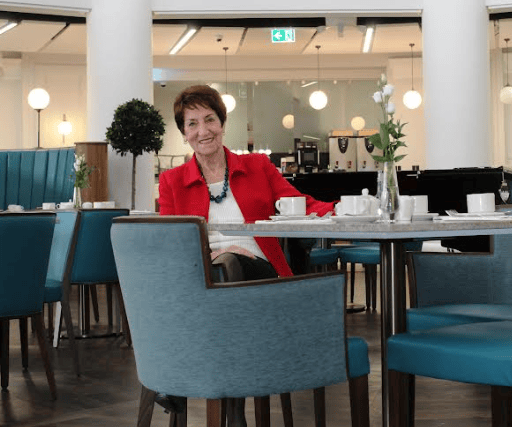 Mayor, North Tyneside Council
For Political and Public Service.
North Shields
Professor Christopher Day, CBE
Vice Chancellor and President, Newcastle University.
For services to Health Research and Treatment.
North Shields
Beverley Rose Robinson, CBE
Principal and Chief Executive, Blackpool and The Fylde College.
For services to Further Education.
Newcastle-upon-Tyne
Smajo Beso, OBE
Educator, Holocaust Memorial Day Trust.
For services to Genocide Education and Commemoration.
Newcastle-upon-Tyne
Geoffrey Mark Hodgson, OBE
Chair, Blyth Harbour Commission.
For services to the UK Ports Sector and to the Economy in North East England.
Newcastle-upon-Tyne
Simon Taylor, OBE
Chief Executive Officer, Three Rivers Trust.
For services to Education.
Newcastle-upon-Tyne
Dr Andrew Welch, OBE
Medical Director, The Newcastle upon Tyne Hospitals NHS Foundation Trust.
For services to Healthcare and Patients in North East England.
Newcastle-upon-Tyne
Sarah Jane Cookson, MBE
Co-Founder, The Charlie and Carter Foundation.
For Voluntary and Charitable Services.
South Shields
Susan Elizabeth Guhlam, MBE
For services to Children with Special Educational Needs and Disabilities.
Newcastle-upon-Tyne
Sally Ann Ingram, MBE
Director, Student Health and Wellbeing Services, Newcastle University.
For services to Student Mental Health and Wellbeing.
Jarrow
Sophie Clare Milliken, MBE
Founder and Chief Executive Officer, Moja Group.
For services to Business and to Education
Newcastle-upon-Tyne
Eugene Michael Gerard Milne, MBE
Lately Director of Public Health, Newcastle City Council.
For services to Public Health and Wellbeing.
Newcastle-upon-Tyne
Sarah Munroe, MBE
Director, BALTIC Centre for Contemporary Art.
For services to Art.
Newcastle-upon-Tyne
Professor Roy Taylor, MBE
Emeritus Professor of Medicine and Metabolism in Translational and Clinical Research, Newcastle University.
For services to Diabetic Research.
Newcastle-upon-Tyne
Hilary Judith Cooper, MBE
Girlguiding Leader, School Governor and Volunteer.
For services to Young People and to Education.
Monkseaton
Jean Devlin, MBE
Group Scout Leader, South Tyneside District.
For services to Young People in South Tyneside and Sunderland.
Jarrow
Heather McKenna, MBE
Childminder, Tyne and Wear.
For services to Early Years Education and to the community in Tyne and Wear.
Newcastle-upon-Tyne
Paula Marie Reid, MBE
Head, Business Management Team, Department for Work and Pensions.
For Voluntary and Charitable Services, particularly during Covid-19.
Newcastle-upon-Tyne
Victoria Wales, MBE
Lately Operations Manager, Duke of Edinburgh Awards.
For services to Young People.
Gateshead