Fresh off huge headline sets at Reading and Leeds Festival, The 1975 have announced a show at the Utilita Arena in Newcastle.
The band are set to release their latest record Being Funny In A Foreign Language on Friday, October 14 and will head out on tour in the UK next year.
The indie-rockers are known for their discography of hits and will be bringing fan-favourites, as well as plenty of new material to Tyneside in January.
The 1975 recently stepped in last minute to replace Rage Against the Machine as headliners at Reading and Leeds Festival.
During their acclaimed set, lead singer Matty Healy teased the full UK tour, which has now been announced.
Healy is, of course, the son of Tynemouth-born Denise Welch. The Coronation Street star moved away from the North East as a teenager, with Matty hailing from Manchester, but still has family links to the region.
Here's all you need to know in order to score tickets for The 1975 tour next year.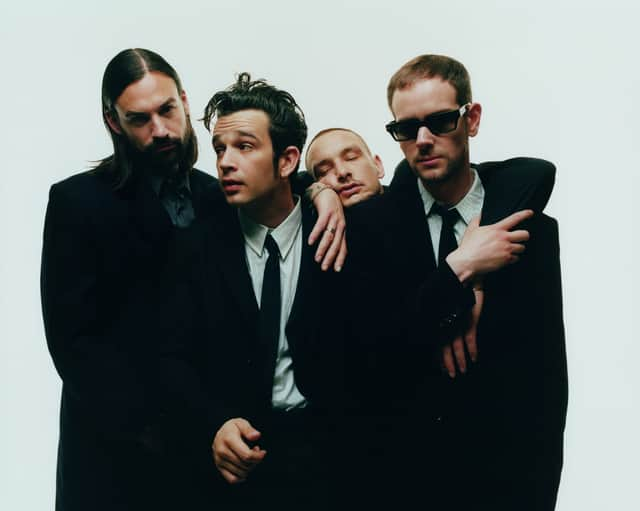 When will The 1975 be playing in Newcastle?
The 1975 will play a show in Newcastle on Wednesday, January 25 2023.
The group will perform at the city's biggest arena, the Utilita Arena, which has a capacity of 11,000.
Over the years, the famous arena has played host to the likes of Rihanna, Beyonce, Little Mix, Sam Fender, Coldplay, Imagine Dragons and many more.
When do tickets go on sale for The 1975 at the Utilita Arena?
Tickets for The 1975 show in Newcastle will go on general sale on Friday, September 9 at 9 am.
There will also be pre-sale access on Wednesday, September 7 for the group's keenest of fans.
How do I buy tickets on pre-sale?
Fans will be eligible to access tickets on Wednesday, September 7 only if they meet certain requirements.
This is done by pre-ordering upcoming The 1975 album Being Funny In A Foreign Language.
A number of formats including CD, vinyl and cassette are available. Once ordered, fans will be given a pre-sale link.
Pre-sale can be secured and more information about tickets can be found here.