I'm a Celebrity Get Me Out of Here returned to our screens on November 6, and since then it has been all anyone can talk about. Now, this is no new phenomenon as the show has been airing on ITV since 2002, and has always been a huge hit with viewers.
Having said that, I think that this year's I'm a Celebrity has been one of the most popular, drawing in 10.3 million viewers on the first episode which is two million more than last year, as reported by the Daily Mail.
In my opinion, I think that there are three obvious reasons why this particular series is being watched by more people than usual, and have broken it down for you below.
Australia
Fans were even more excited for the return of I'm a Celebrity than usual (ourselves included), because it was going to be returning to the filming location of Australia for the first time in two years. Due to the coronavirus pandemic, and travel restrictions, the show temporarily had to relocate to a castle in Wales. Although some fans still tuned in to watch, others noted that it just wasn't the same as being in sunny Australia. With this year providing the much-anticipated return of the Australian jungle, fans who had previously decided not to watch, tuned back in.
Ant and Dec
Ant and Dec are one of the main reasons why I'm a Celebrity has lasted for 20 years. Their commentary, long-running jokes, banter with each other and with the celebrities is one of the things that makes the show what it is. However, this year the Geordie duo have really amped up the commentary, going beyond the hour they are on our screens. Ant and Dec have been taking to Twitter to share memes about the celebrities, and have also been going live on Instagram after the show to chat with fans and other celebrities.
The campmates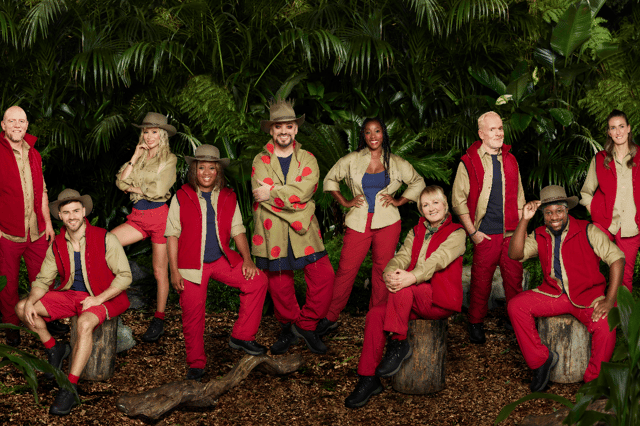 The celebrities who are asked to do the show certainly plays a huge part in how people decide to watch. Of course, getting them to do it can be a struggle, as many will turn down the offer while others will jump at the chance. To have a good name, or a controversial person will certainly bring in the numbers. I'm a Celebrity 2022 made way for three celebrities that the viewing public were excited to watch.
The first one was Mike Tindall, due to being a member of the royal family (he is married to Zara Tindall, the Queen's granddaughter). Given the recent death of the Queen, viewers hoped he would open up about the private life of the royal family. More controversially however, I'm a Celebrity also chose to put former Health Secretary Matt Hancock on the show and pop star Boy George who had previously been convicted of assault and false imprisonment in 2009. Due to the campmate choices, viewers took to Twitter to express their outrage, however also said that they would be tuning in to observe the celebrities' behaviour.