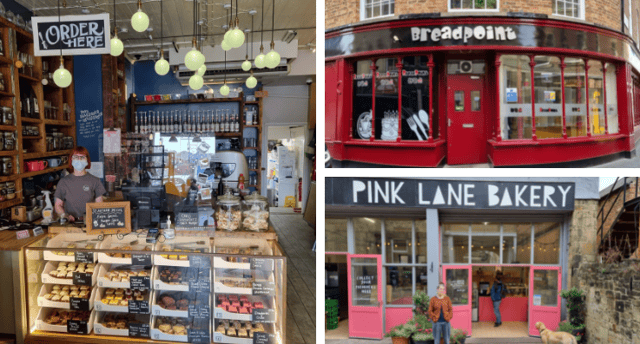 The imminent return of Paul Hollywood and Prue Leith tonight has sent the country into a baking frenzy.
From baked Alaska drama to biscuit towers and everything in between, The Great British Bake Off never fails to grab the nation's attention and get taste buds tingling.
This year there are no competitors from the North East, Yorkshire being the furthest the casting team have strayed from the South, but that is not to say there's a lack of baking passion in the city.
In fact, Newcastle is a hub of independent bakeries all offering unique twists on classics and showcasing creations of their own.
Newcastle World visited three of the must-visit bakeries in and around the city.
Pink Lane Bakery
232-236 High St, NE3 1HH & 40 Pink Ln, NE1 5DY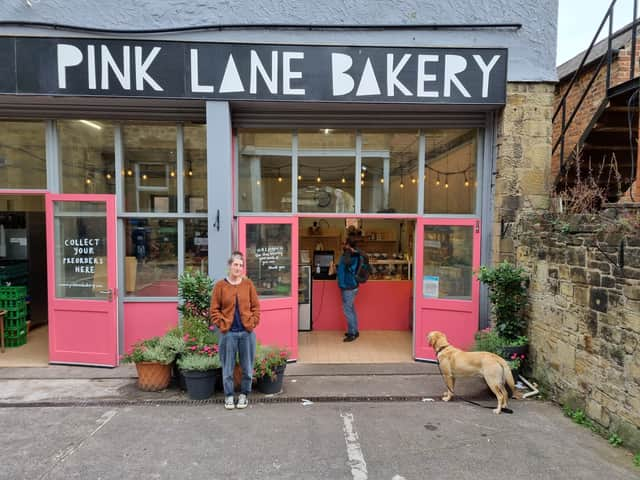 "We make the best sausage roll in Newcastle, but potentially the world!", Pink Lane's Martha tells us.
It's a bold claim, and one a popular Geordie bakery juggernaut won't be too happy about.
Yet, as Martha speaks of the pancetta and rosemary laced sausage roll, she may well be right.
Martha works with business partner Neil to run Pink Lane's two shops, one in Gosforth and one in the city centre.
Neil started the business in the city as a way to bake for his nearby cafe, but one thing led to another and the bakery soon became priority.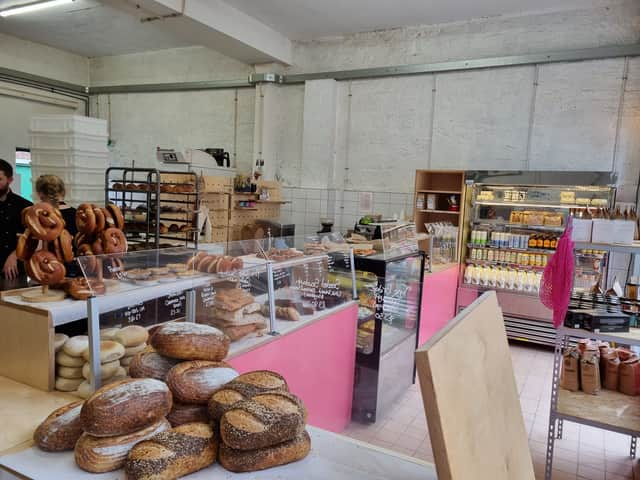 Martha joined a few years later and now Pink Lane are preparing to celebrate their 10th anniversary next year.
She said: "We make loads of stuff here in Gosforth and then at 7 am we pack an electric bike that comes, takes everything and cycles everything through town.
"We do everything. Loads of savouries, loads of cake and all the bread that you could need."
Like many other bakeries, Pink Lane thrived during the lockdown as a pillar of the community, locals coming on their one prescribed daily exercise to pick up a sweet treat.
The bakery is still busy now, although "in a less manic way".
Martha said: "There's a great sense of community here and in the centre, a bakery is such a neighbourhood thing.
"We've just bought an electric car, it's very pink! We're planning to go to some neighbourhoods that don't have bakeries. We're thinking Northumberland, some of the suburbs, Gateshead, to the coast, all over the place."
It's when pressed on what visitors should try that Martha gushes over the sausage roll.
She adds: "Our Pink Lane sourdough is absolutely classic too. We have a chocolate beetroot cake too, which is vegan and if we ever took that off the menu there might be riots."
Despite not being an avid Bake Off watcher, Martha admits she has frequent "Bake Off chats" with customers.
She said: "You know what annoys me about Bake Off... they don't give anyone enough time! They make them ice hot cakes.
"No one can ice a hot cake! They're set up to fail! You're sitting there screaming at the telly, "No, don't do that! Don't put the hot chocolate on top of that!
"What Bake Off really shows people is you can just have a go. It's just flour, eggs and butter - it's going to be delicious whatever you do!"
Cake Stories
12 Brentwood Ave, West Jesmond, NE2 3DH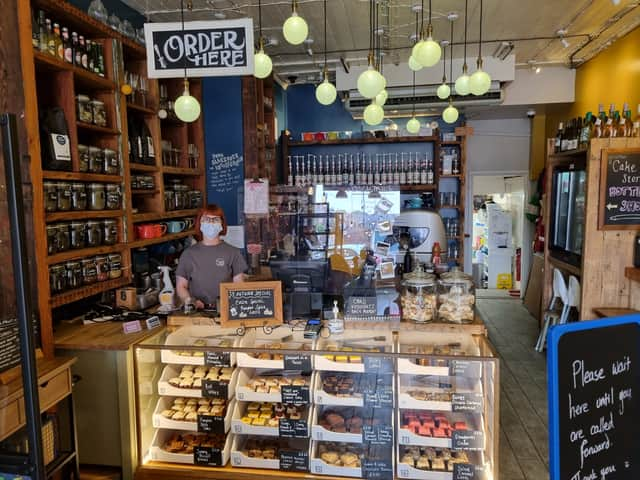 It's the lunch rush at Cake Stories as Newcastle World grabs staff member Jennine for a chat.
She's just finished running ginormous slices of cakes to customers, all of whom spend a long minute agonising over which of the mouth-watering bakes to have when at the till.
Jennine said: "We've got a primary school up the street and there's a lot of students renting around here. We have our regulars.
"At different times there are different waves. In the morning there are parents stopping in, then perhaps people doing work before a lecture then lunch-y people taking their grandparents out for the day."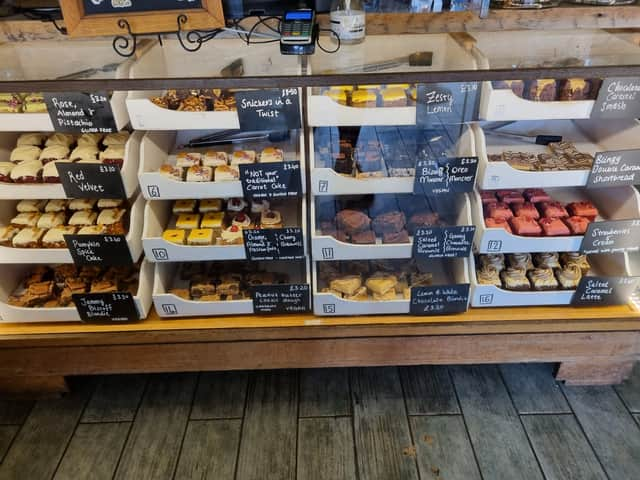 Cake Stories is run by co-founder Hannah Evans, who inherited a love from baking for her parents.
The shop ran an online store and Kerbside Kiosk at different points during the pandemic but is now back to its best and a hive of activity.
For new visitors, choosing just one cake to have is a tricky task - as mentioned, even the regulars umm and ahh over their pick of the day.
Jennine said: "The biggest sellers are the Chocolate Caramel Smash, the Red Velvet Oreo Monster and the Biscoff Monster. Although I like the Rose, Almond and Pistachio, which isn't to everyone's pallet."
Jennine admits to dipping in and out of Bake Off in the past, but is always interested "to see what they bake, particularly the creative ones".
When pressed for a tip she might share with the bakers, Jennine said: "There's always that dance between flavour and visual. If you try to merge both then that's the recipe for a strong bake... but I'm sure that's the feedback they get every week! They do amazingly under pressure."
Breadpoint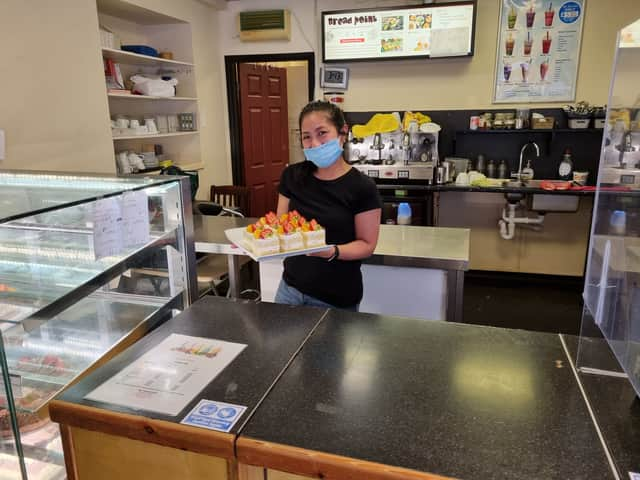 The best weeks on The Great British Bake Off are the ones when contestants are encouraged to push the boat out.
As much as the traditional bread, Victoria sponge cakes and scones are timeless classics, it's the contestants who bring influences from different cuisines that thrive on the show.
In Newcastle, if you're fancying a different bake, look no further than Breadpoint in the city centre.
Founder Kam Lee runs the bakery which is adorned by so many unique bakes, you won't know where to look.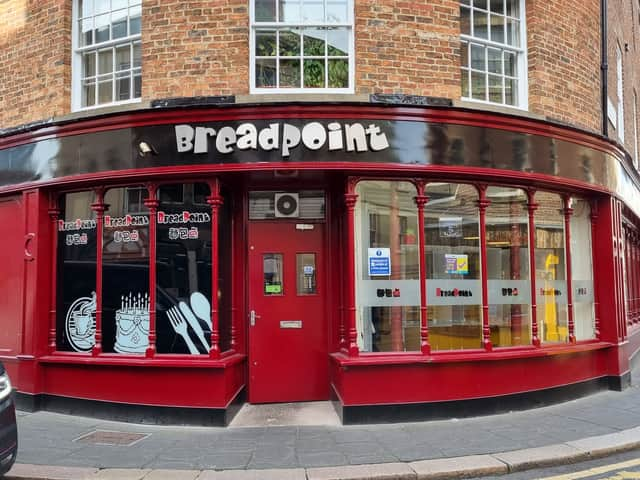 Kam Lee explained: "I'm originally from Honk Kong and this type of bakery is very popular in Honk Kong.
"So we kind of just copied and pasted into the UK market since we came in 2009.
"When we first opened it was maybe 70% Asian community. Recently, after four or five years that we had opened really, it's swung. The customer share is roughly 50/50 now.
"We have customers who work just 100 metres up the road, we've been open for 12 years, and they never realised. They come in and love it, it's cool to have new people!"
Indeed, Breadpoint's door is constantly swinging an array of different faces of all ages who dart in off the busy city centre street.
If you've not tasted the joys of Breadpoint before, you might wonder where to start on arrival.
Kam Lee is more than happy to point you towards a savoury item that flies off the shelves.
He said: "I'd recommend a Cha siu bao, that's our most popular. It's barbeque pork wrapped in a bun."
Being surrounded by cake all day, you'd forgive Kam Lee for only having seen a couple episodes of Bake Off.
When asked for a tip for bakers he said: "Try something trending. You've got to constantly update your products. We try and do that here through social media and such, what people are posting and enjoying."