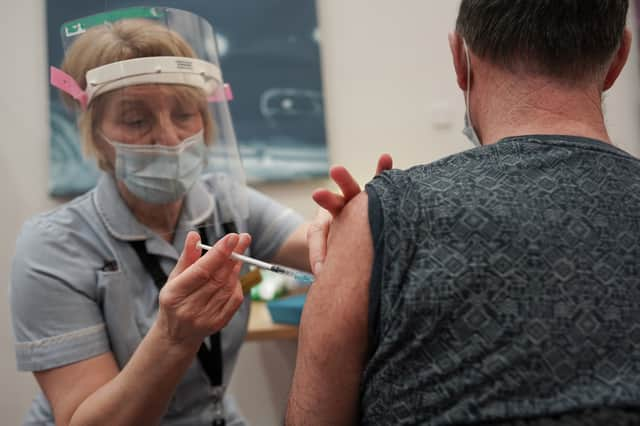 Newcastle, North Tyneside and Northumberland are the three areas in the North-East with the lowest Covid-19 death rate since 'Freedom Day'.
On Monday, July 19 the government removed the majority of its Covid-19 restrictions on a day dubbed as 'Freedom Day' by many.
Since then the country's vaccine roll out has continued with cases of the virus staying low enough that restrictions have not had to be re-instated.
However, deaths due to Covid-19 have continued to be recorded.
Throughout the last 18 months, the North East was one of the country's hardest-hit areas, often topping charts for fatalities.
Statistics released this week show the number of deaths in each of the region's areas since Freedom Day arrived.
Whilst Newcastle, North Tyneside and Northumberland are all included in the Top 100 highest death rate areas in the UK, out of 306 in total, those three areas are also the best off in the North East.
The rate of death within 28 days of a positive Covid test per 100,000 of the population is as follows.
Northumberland - 44 deaths at a rate of 13.6
North Tyneside - 27 deaths at a rate of 12.9
Newcastle-upon-Tyne - 34 deaths at a rate of 11.1
Sunderland tops the chart for deaths for the North East with a rate of 28.4, also the worst in the country.
IPPR research fellow, Dr Parth Patel said: "It isn't right, and yet it is no surprise, that these figures show Covid-19 deaths have fallen disproportionately on the north of England.
"We know that differences in the conditions in which people live and work determine your risk of catching Covid-19. After over a decade of Westminster's austerity that has disproportionately affected regions like the North, including by cutting their public health budgets.
"It couldn't be more urgent as we enter what is going to be a very tough winter. Covid-19 will continue to affect northerners disproportionately if rhetoric to 'level up' is not urgently matched with bolder policy."