'There are still very real dangers' - A warning to Northumberland festive walkers
Festive walkers are being warned of the dangers of walking in Northumberland.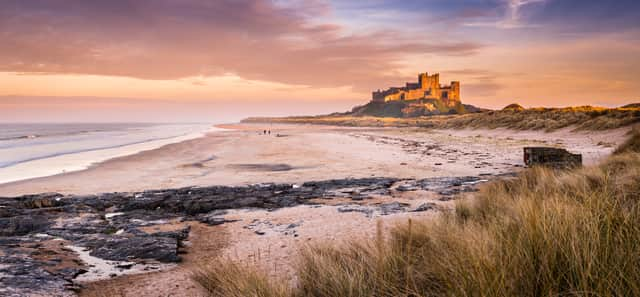 People are being reminded to take extra care when out and about over the festive period after damage caused by Storm Arwen.
The weather brought down thousands of trees across Northumberland and weakened many others, leaving some woodlands, beauty spots, parks and local nature reserves in a potentially dangerous condition.
Council teams have been working non-stop since the storms, carrying out safety checks and clearing dangerous and fallen trees from parks, green spaces and footpaths.
It is expected that due to the scale of the damage to trees across the county, this work will continue well into 2022.
Druridge Bay, Bolam Lake and Plessey Woods Country Parks have now reopened to the public, although access to some paths and areas are restricted whilst tree clearance and safety works continue.
Tyne Riverside Country Park is open also, although the visitor centre and cafe remain closed.
Across Kielder, around 40 miles of way-marked access has been cleared, inspected and re-opened, although many areas still remain blocked.
Forestry England is urging visitors of Kielder to be prepared for weather conditions at all times and ensure they have planned to leave in daylight and not put pressure on emergency services.
Councillor John Riddle, Cabinet Member for Local Services with Northumberland County Council, said: "The devastation caused by Storm Arwen was clear for all to see, and a few weeks on many parts of our beautiful county remain in a dangerous condition.
"We know people love to get out and about over the festive period with friends and family, especially at this time when we're being encouraged to be in the open as much as possible, but we'd remind everyone they must take care.
"There are still very real dangers presented by damaged trees or other structures and there remains a continuing risk that damaged trees and tree limbs could still fall and cause serious injury or worse.
"We'd ask people to check relevant websites before they travel, including weather forecasts, and not to enter any areas that are closed. There are still lots of places to visit in our wonderful county without putting themselves or others at risk."
Anyone who encounters any dangerous trees or obstructions when walking, cycling or riding on the county's 3,000 miles of Public Rights of Way, can report these issues to the council via nland.uk/RoW