The kids broke up from school for half-term last Friday, and parents in and around Newcastle are looking for ways to keep their children entertained until they return to school next week.
Well, there is plenty to do in and around Newcastle from educational trips, to a day filled with fun.
Here we have picked out the best things to do with your children this February half-term, for a range of budgets.
Experience a planetarium show
The Twice Brewed Planetarium will be running a programme of special shows for youngsters visiting this half term. The shows include; We Are Aliens (suitable for all ages) and The Little Star That Could (aimed at younger children). The newly-opened 360 degree planetarium is located in Northumberland within a pub and observatory. Ticket prices are £6.50 for children aged four to 15 years old. Children under four years old can visit for free. To book, please visit The Twiced Brewed Planetarium website.
Visit one of Newcastle's fantastic museums
Newcastle is home to some amazing museums, including Great North Museum: Hancock and the Discovery Museum. There are also other educational centres to experience in the city centre, including Life Science Centre, Laing Art Gallery and more. The museums listed usually hold workshops and activities to keep the children entertained during the half-term period.
Immerse in the history of Newcastle Castle
Newcastle's Castle which is enriched in history is an ideal place to take the children this half-term. The exciting programme of activities that Newcastle Castle holds during half-term will keep the children entertained while also allowing them to learn about the history of the castle. To view the Newcastle Castle half-term schedule, please visit their website.
See a show at Newcastle Theatre Royal
During half-term, David Walliams' production of Demon Dentist will be performing at Newcastle Theatre Royal. The theatre production is based on the book of the same name, which became a New York Times Bestseller. The plot focuses on two children trying to get to the bottom of why children are finding odd things under their pillows, after leaving their teeth for the tooth fairy. To book a showing of the Demon Dentist, please visit the Newcastle Theatre Royal website.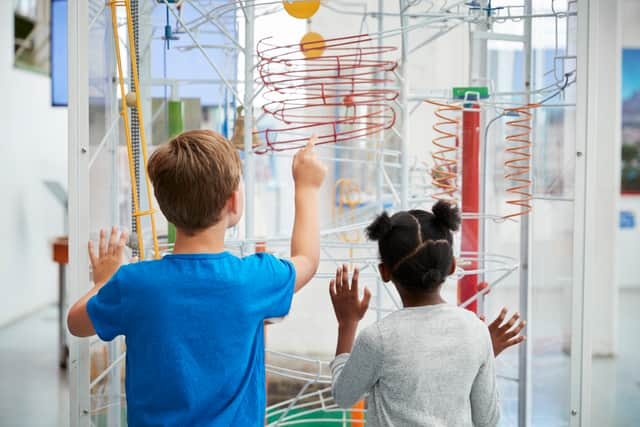 Fun for all the family at Namco Funscape
Namco Funscape, which is located in the Lower Yellow Mall of the Metrocentre in Gateshead is a leisure and entertainment venue which consists of arcade games, bowling, dodgems, adventure golf and more! There is also a soft play within, named Pacman Soft Play. To find out more information, please visit the Namco Funscape website.