After confirmation that the Tyne Tunnel toll will rise by up to 50p, people in the North East took to social media to share their opinions - with many furious at the increase.
The toll rise was originally planned for February 2023, however due to the cost of living increase, plans were halted. Councillors have now confirmed, though, that it will go ahead in May 2023, due to the cost of the second tunnel being built and the need to pay back the debt accumulated. This means that cars will rise from a charge of £1.90 to £2.20, while HGVs will rise from £3.90 to £4.40.
The rise has been met with an angry reaction from the people of the North East - who have said they are already worried about the cost of living increase - with one resident calling for all tolls to be scrapped. Another person said that they would like all public buildings to be powered by solar energy, to cut the costs down and be more environmentally friendly and called the toll increase a "total rip-off shame". Other people are adamant not to pay the toll charge, while others are warning those about toll fines which can be incredibly expensive.
The deputy mayor of North Tyneside, Carl Johnson who is also the chairman of the committee who approved the toll rise, assured the public that the decision was made due to "contractual and legal" reasons, and that they have made the decision deferring the rise to May 2023 to alleviate the pressures of the current cost of living increase.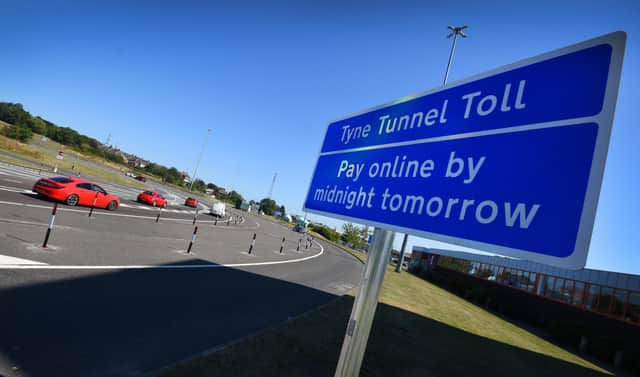 It has been 12 months since the Tyne Tunnel removed the old toll booths and began a cashless payment system, where drivers can pay online, with a pre-paid account, over the phone or at a PayPoint counter in a shop. The 10% discount for drivers who use a pre-paid account will still apply, meaning the rise will only be to £1.98 for cars and £3.96 for HGVs.