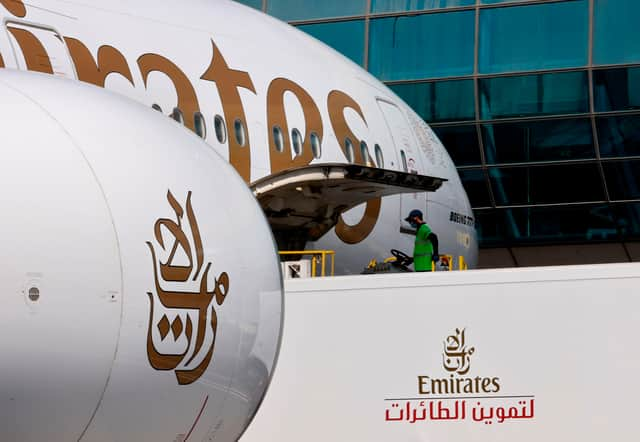 Emirates Airline has announced they will resume flights to and from Newcastle from October 15, opening up more global routes from the North East.
The restart comes after both an easing of international entry protocols and an increase in passenger demand.
Emirates announce commitment to the UK
Alongside the four flights a week to Newcastle, Emirates plans to offer 77 weekly flights to the UK.
Other destinations include six flights a day to London, ten a week to Birmingham and a daily service to Glasgow.
New plans to restart the four days a week service to Newcastle is in response to customer demand across Europe.
In a statement from Emirates' Divisional Vice President UK, Richard Jewsbury, said the company is "incredibly pleased to resume Emirates flights to and from Newcastle, helping reconnect communities and businesses in the North East with Emirates' extensive global network."
Chief Executive of Newcastle Airport, Nick Jones, added: "We are delighted that Emirates has brought forward its return to Newcastle International Airport."
Emirates is also offering a no-fee change for valid tickets if dates or locations need to be changed. Full refunds are also available, but charges may be included.
Emirates' Health and Safety
The airline company has introduced a series of health and safety rules to help passengers travelling during the Covid-19 pandemic.
Contactless payments are available to every passenger, as well as the IATA Travel Pass Initiative.
The IATA Travel Pass allows passengers to log Covid-19 tests, vaccines and record other details they require prior to travel.
IATA's Travel Pass offers locations of nearby testing facilities as well as verified certificates of vaccination or negative tests to airlines.
Those travelling to and from the UK and Dubai do not need to self-isolate if fully vaccinated and testing negative after two days of travel.