Nexus, the group which operates the Tyne and Wear Metro, has announced alternative travel arrangements for passengers looking to travel across the North East after parts of the system were suspended earlier this week.
What are the alternative travel arrangements for the Tyne and Wear Metro?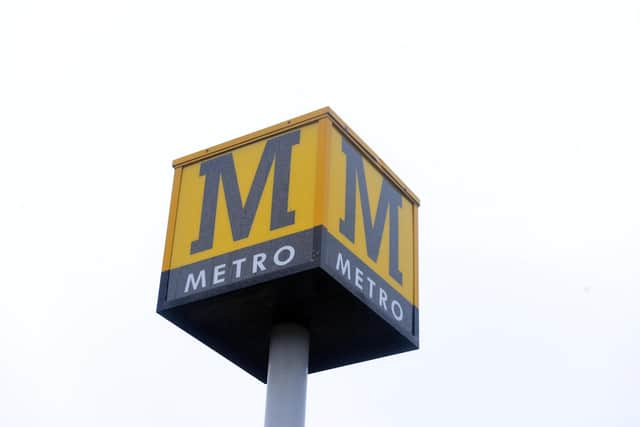 From Friday, March 31 Metro services have been suspended from Gateshead Stadium to Jarrow and Brockley Whins in both directions. The regular 900 and 901 replacement bus service will be in place and travel throughout the impacted area.
Nexus has also said trains will operate to an approximate 15 minute service between Gateshead Stadium, Airport and St James' via the coast. Approximate 15 minute services will be in place between Brockley Whins and South Hylton while a 12 minute service will be in place between Jarrow and South Shields.
Northern Rail is also accepting all zone paper metro tickets on services between Sunderland, Heworth and Newcastle.
Bus ticket acceptance is also in place on the following routes:
Number 9 between Sunderland and Jarrow
Number 26 between Jarrow and South Shields
Number 27 between Newcastle and South Shields
Number 56 between Newcastle and Sunderland

What has Nexus said about the current suspended Metro system?
Yesterday Metro Infrastructure Director, Stuart Clarke, said: "Our services through Gateshead, South Tyneside and Sunderland are going to remain disrupted until early next week while we repair an 800-metre stretch of overhead line between Pelaw and Hebburn.
"The damage is extensive and is over a wide area. It will take us a few days to get this fixed. Our engineers are working flat out to get this problem rectified as quickly as they possibly can.
"The repair has been made particularly complicated by the fact that it is adjacent to the Network Rail overhead lines, and we need safety agreements in place on both sides in order to proceed.
"Customers who need to travel through the affected areas are advised to allow extra time to complete their journeys."