A weekend of travel chaos on Tyneside may be on the cards as the Tyne Tunnel shuts its Northbound route to carry out planned maintenance works.
Traffic will still flow both ways through the popular road under The Tyne, but cars will have to share the Southbound tunnel. With half the number of lanes usually available in operation, there may be queues and delays at peak times.
Whether you are planning on a walk with the family along the coast, a trip to view Christmas lights across the river or a cross-country runner needing to get to the Harrier League in Aykley Heads, be sure to know what's happening at the Tyne Tunnel and leave a little extra time for your journey.
When will the Tyne Tunnel closure be in place?
The Northbound route of the Tyne Tunnel will close from 10 pm on Friday, November 25. Planned maintenance work will take place over the course of the weekend and the tunnel will open again at 5 am on Monday, November 28, in time for commuters.
How will traffic be affected by the Tyne Tunnel closure?
The Northbound tunnel will be closed, but traffic will still move in both directions through the Tyne Tunnel. The Southbound tunnel will remain open and instead of using both lanes for South-travelling vehicles, it will operate a one-lane system. Both Northbound and Southbound cars will travel through the Southbound tunnel side-by-side. Diversion signs are in place to help Northbound travelling vehicles cross the road before and after entering the tunnel. Full information can be found here.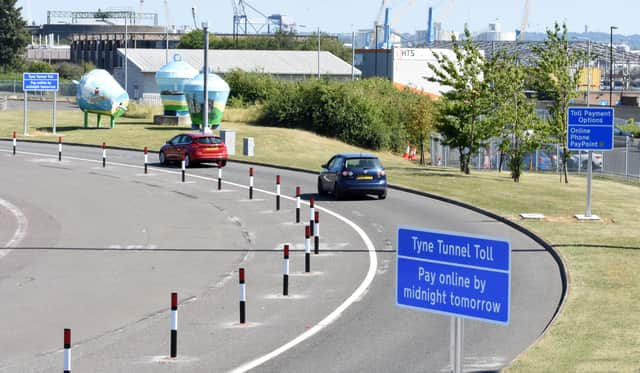 Is there an alternate way to get around the Tyne Tunnel?
Despite the tunnel remaining open in both directions this weekend, the use of half the number of lanes normally available may result in queues and drivers might look for alternate routes. If you're keen to drive, you'll have to head into Newcastle and across the Tyne Bridge, but there is also of course the Metro and Shields ferry if you do want to leave the car at home.