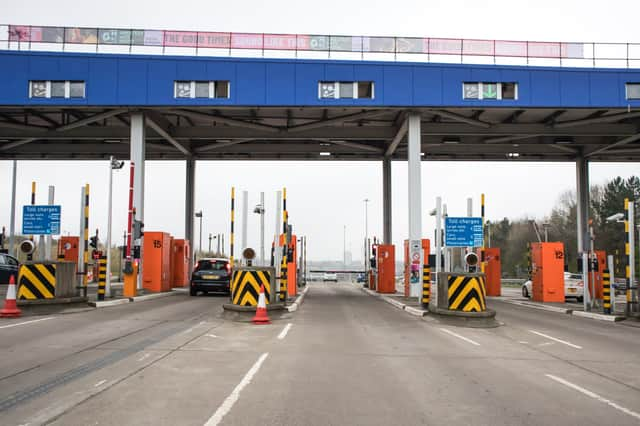 The Tyne Tunnel's move to a cashless system got off to a stuttering start this morning.
Monday, November 8 marked the day the tunnel got rid of its toll booths and implemented an online paying system.
Motorists are no longer able to pay by cash or card as they drive into the tunnel, instead having to use the Pre-Pay system to use the road.
It means drivers will have to plan ahead for their journey or remember to cough up the fee by midnight the day afterwards.
The Tyne Tunnel celebrated the arrival of the changes on Monday with a Tweet saying: "You can now drive straight through without stopping at the toll lanes!"
However, just hours later, long queues of traffic appeared on the Westbound entrance to the tunnel.
One motorist shared an image showing all but one lane closed at the tunnel.
Another wrote on Twitter: "@TT2Limited Tyne Tunnel southbound an absolute joke this morning. 30minute commute took 1hr 30mins. Teething issues or not it's not acceptable. If it can't be sorted today it needs to go back to the old system immediately."
Another user commented: "Tyne Tunnel an absolute disgrace this morning. And this is supposed to make things better?"
One added: "It seems the Tyne Tunnel has managed to piss off most of the North East this morning."
To make things worse, the Tyne Tunnel also confirmed that some vehicles had been charged twice by the new system.
A number of users informed the Tunnel on social media that they had double the fee and staff worked to take registration numbers and reverse the charges.