Former Geordie Shore star Vicky Pattison, has recently been announced as a patron for NACOA UK, which is a charity which helps those affected by the alcoholism of a parent.
The multi-award winning charity NACOA UK which stands for National Associate for Children of Alcoholics, was founded in 1990 to support children growing up with one or both parents suffering from alcoholism or similar addiction problems. They also support adults, who may have struggled as children.
Pattison spoke up on the struggles she encountered as a child and as an adult due to having an alcoholic father. She released a documentary for Channel 4, named Vicky Pattison: Alcohol, Dad and Me, where she confronted her dad's issues as well as her own relationship with alcohol.
NACOA wrote of appointing Pattison as a patron, as they wrote: "Vicky has emerged as one of the most insightful and thoughtful voices for people affected by a parent's drinking in the country today."
The charity continued: "As someone affected by a parent's drinking with a complicated relationship with alcohol, Vicky demonstrates that dealing with being a COA is a lifelong process."
Pattison was congratulated on the patronage by Tyneside actor Steve Wraith, who she worked with at former Newcastle bar Tiger Tiger.
Wraith posted a throwback image of himself and Pattison, as they held a book that he had co-written. The caption read: "Congrats @vickypattison becoming a patron for the National Association for Children of Alcoholics. We have both come a long way since #tigertiger"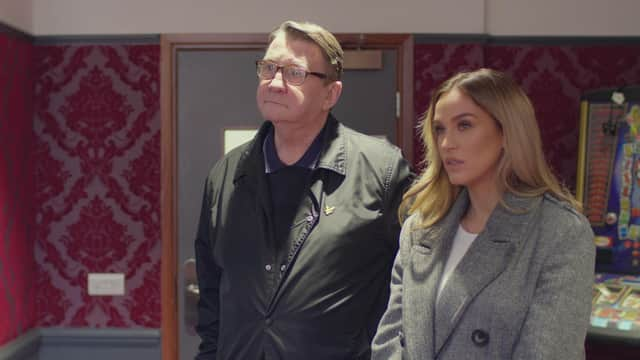 Vicky commented on the post to thank Wraith for his congratulations, writing: Thankyou so much Mr!!! God this feels like a lifetime ago!! And tiger tiger was even longer. Hope you're well x"