A Newcastle paedophile who used fake profiles online to prey on underage girls has been sentenced to six years behind bars.
David Milligan was arrested in December 2019 after police suspected he was in possession of indecent images of children. During his arrest a number of devices were seized from his home in Walker, including laptops and mobile phones.
Upon examination, the 44-year-old was found to not only contain multiple images of children but several recordings from social media platform Snapchat with girls between 12 and 15.
Evidence showed that Milligan had used a fake account pretending to be much younger and using fake photographs to support his abhorrent lies.
Milligan then built relationships with these underage girls and incited them to engage in sexual activity, then recording it and sending it to him. He also filmed himself masturbating and sent it to his victims.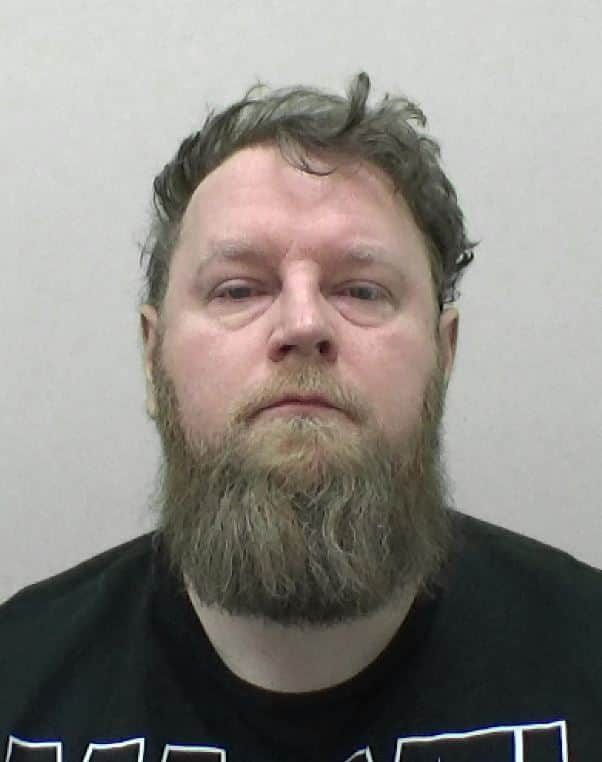 Milligan was further arrested in March 2021 and subsequently charged with a total of 18 offences, with five counts relating to indecent images of children, and a further 13 charges relating to the online sexual abuse of seven children. Milligan pleaded guilty to all counts at Newcastle Crown Court on March 9.
On Friday, September 30 he appeared back in the same court and was sentenced to six years imprisonment.
Speaking after the sentencing, Detective Constable Jane Stephenson, from the Northumbria Police Cyber Paedophile Online Investigation Team (POLIT), talked of the commitment to safeguarding victims.
She said: "When sex offenders operate online they think they can hide their crimes but this case shows the lengths officers will go to protect victims and bring offenders before the courts.
"This has been a long and thorough investigation by our team to ensure effective justice at court and involved months of trawling through electronic devices and working to identify victims to gather the evidence needed to secure a guilty plea and not put the victims through the ordeal of a trial.
"Milligan's actions were vile and his victims will continue to receive the specialist support they need to come to terms with what happened to them.
"We would always encourage anyone with information about this type of offending, or anyone who thinks they have been a victim to come forward and talk to us – we're here for you and we will support you."