The Angel of the North is one of the most iconic landmarks in the North East. The 66ft contemporary sculpture was made by award winning British sculptor, Sir Antony Gormley and completed in 1998.
The Angel of the North, which has become an iconic symbol for the North East, and has been featured in various North East based television shows and movies, has now celebrated its 25th birthday.
To mark the occasion, the sculpture (which can be found in Gateshead) was visited by local schools and councillors as well as the Go North East Angel bus.
We spoke to two children who were visiting with their schools, to find out what the sculpture meant to them. "It reminds me of loved ones," said Ryan. While Christabel stated: "It reminds me of home." The young girl continued: "When you see the Angel of the North, some people take it as a sign that we are nearly home."
Events in Gateshead have been taking place in the lead up to the Angel of the North's 25th birthday, to educate local people on the sculpture and its history.
Councillor Angela Douglas, who is a cabinet member for culture, sports and leisure told us: "There are people from all over the world, not just all over the country - who recognise it."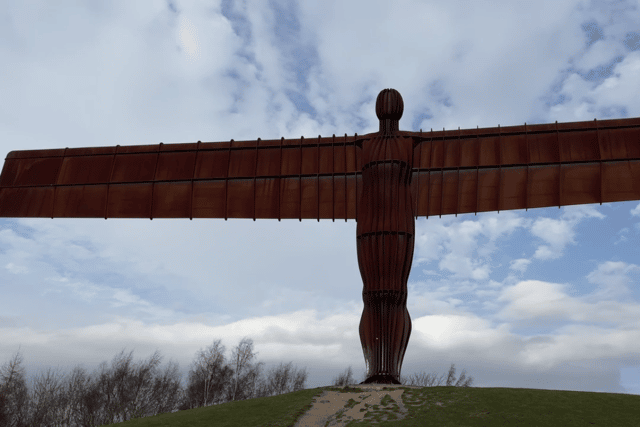 Angela also revealed that a person in Australia had actually made a mock version of the Angel of the North, showing how much of an effect the sculpture has had on people, and how far it has reached.