Remembrance Day is today, as it takes place annually on November 11. It is a memorial day, also known as Armistice Day. It is held to mark the day World War One ended, and is an opportunity to mourn and remember those who have died in the line of duty. A two minute silence is held at 11am, to pay respect to those lives lost.
Remembrance Sunday is another opportunity to celebrate and honour those who served for the country in the line of duty. It is usually held on the second Sunday of November, therefore it will be held this Sunday November 13.
To pay respects this Remembrance Sunday in Newcastle, a military parade will embark from the Civic Centre at 10:15am, followed by a two minute silence at the War Memorial at Old Eldon Square at 11am. A Service of Remembrance will take place afterwards. There are many War Memorials across the North East to visit this Remembrance Sunday, to find one near to you, please visit War Memorials Online.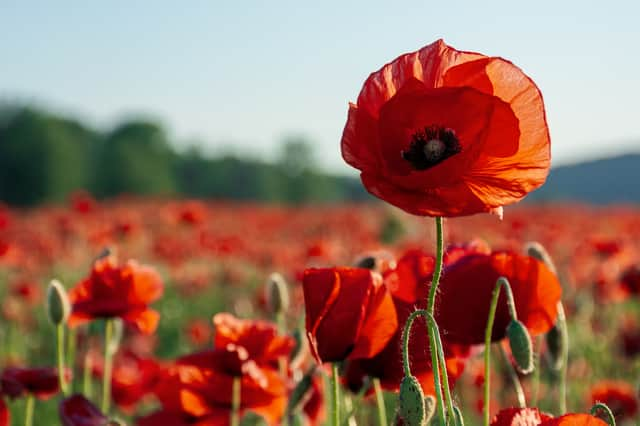 Poppies are worn and displayed as a symbol of respect, this is because after the devastation left by the battle of World War One in France and Belgium, the poppy was the first plant to reappear. Since then, the poppy has been used as the symbol to represent the sacrifice those who served made.
However, there are different coloured poppies now that represent different meanings. The purple poppy is used to remember the animals that served alongside the army and sadly died as a result. The black poppy rose represents black, African and Caribbean communities who served, as well as civilians who contributed to the war effort. Finally, a white poppy is also used as a symbol of peace.