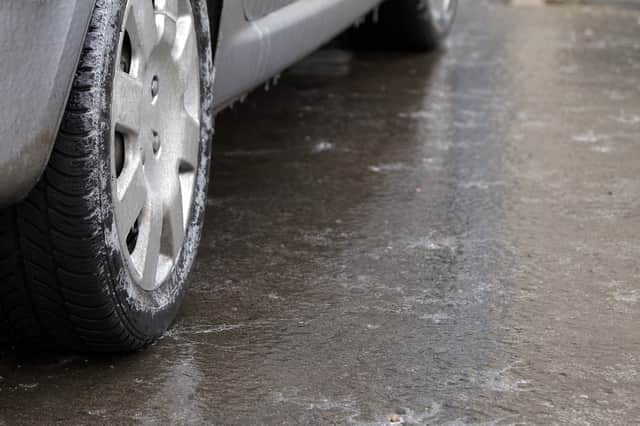 It's an icy morning in Newcastle (Image: Shutterstock)
A yellow weather warning has been issued by the Met Office after a sudden cold snap has hit the North East.
Residents of Newcastle upon Tyne, Durham and Gateshead are advised to take caution when travelling as icy stretches are expected for most of Tuesday morning.
The expectation from the Met Office is "some injuries from slips and falls on icy surfaces" and "some icy patches on some untreated roads, pavements and cycle paths".
In its issued warning, the Met Office said: "Following overnight rainfall surface temperatures are now dropping with icy stretches expected to form."
A full list of North East areas affected by the weather warning can be found below:
Darlington
Durham
Gateshead
Hartlepool
Middlesbrough
Newcastle upon Tyne
North Tyneside
Northumberland
Redcar and Cleveland
South Tyneside
Stockton-on-Tees
Sunderland
The Met Office advise extra precautions, such as checking fuel levels and tyres if making a long journey in this weather and have advised residents in the North East to prepare their home for winter.
Doing so includes checking flood risks on the property, clearing the guttering of the house and ensuring there is insurance on everyday items and damage coverage.
Winter advice was also given, with the Met Office advising homes to be heated at 18 degrees.