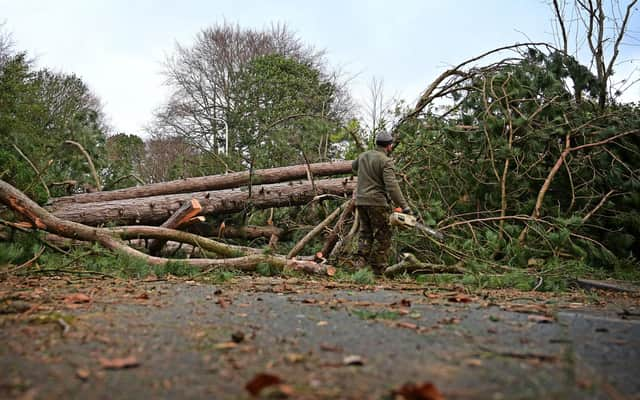 Storms have already battered the North East throughout this winter, and with Storm Dudley set to be the latest to hit this week, it is arguably the most tame name of any weather front across the last four months or so.
The upcoming storm is set to hit the North East on Wednesday evening and carry on into Thursday.
Not all storms are given names, and only those which are expected to cause significant damage are given a title. In the UK names are only given to storms if they are the cause of a yellow or red weather warning.
Each September the Met Office releases their list of names for the upcoming storm season, and these are decided jointly between the weather service as well as their Irish and Dutch counterparts.
The names are chosen to "reflect the diversity of Britain, Ireland and the Netherlands."
The public are able to suggest storm names ahead of the storm season and this can be done by contacting the Met Office directly.
Storms are named in alphabetical order as the season goes on. The first storm of this year was named Arwen before Storm Barra and Storm Corrie. Storm Malik hit the UK in late January, but that was named by the Dutch weather authorities.
There are no storm names starting with Q, U, X, Y and Z in order to ensure consistency with north American services which do not use the letters.
Why are weather services naming storms?
The Met Office describes the reason to name storms as a way to ensure solid communication between weather services, the media and the public.
Storms can often come and go within close proximity to each other, so it is important that everyone has the same understanding of what dangerous weather systems can offer. It is claimed by the Met Office this puts the public in a better position to keep themselves and property safe.
Following storm Dudley, the next dangerous weather front will be named Storm Eunice.