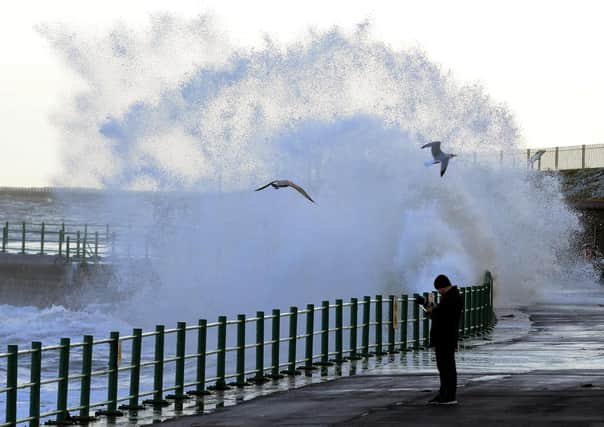 A storm which forced the Met Office to enforce a yellow weather warning earlier this week has been named by Danish weather authorities.
The Met Office claim Storm Otto is expected to hit northern areas of the UK on Friday morning from the east with winds in excess of 75 miles per hour expected.
The yellow weather warning for wind was put into place on Wednesday ahead of the weather front hitting the UK in Friday but the Met Office has also adjusted the warning, giving it an earlier point of impact.
The initial warning started at 6am on Friday, February 17 and ran for 12 hours while the changes suggest winds will now hit the North East at 5am and will continue until 2pm.
Storm Otto also has associated rain which is only expected to hit Scotland with the potential of around 40-50mm falling north of the border.
Potential impacts to the region include the likelihood of large waves hitting coastal areas as well as travel disruption.
The weather warning runs from Yorkshire up the east coast of England before expanding to cover all of Scotland.
Why is the storm named Storm Otto?
Although the weather front is very likely to hit the UK, Denmark is expected to see the wirst of the weather, resulting in Scandinavian weather groups naming the storm. These names are used by each weather service.
Otto is the first named storm to directly impact the UK this storm naming season which started in September 2022.
What does a yellow weather warning mean?
Yellow weather warnings are used to make people aware of potential light impacts due to weather, such as travel delays or general disruption of day-to-day activities. It is the least severe type of warning and can also imply that the Met Office are monitoring the situation while also meaning the public should also keep an eye out for updates.
The Met Office can change weather warning to amber or red, meaning they are more severe than initially expected but it is unlikely for storm Otto.