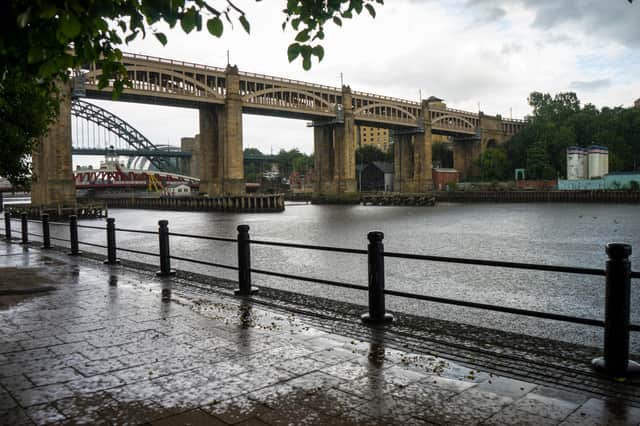 Halloween 2021 is here, and with potential trick or treaters preparing their costumes and routes across the region and the Met Office is suggesting anyone heading out for an evening of knocking on doors could get lucky.
The Met Office is suggesting a series of wet afternoons this weekend with the rain clearing up before families hit the streets.
The rest of Friday is set to remain dry with temperatures not set to go below nine degrees overnight. Residents should expect high winds throughout the afternoon which will weaken slightly by 7pm.
Saturday is described as "cloudy, breezy and wet" in the morning with the rain turning heavy as the day goes on. These clouds are set to subside and move out to sea by the evening, giving a dry couple of hours for those wanting to head out. Temperatures will fall to eight degrees overnight from afternoon highs of 11 degrees, although the weather service believes it will feel a couple of degrees colder.
We can see similar scenes on Sunday 31 October with much of the area waking up to heavy rain which will last until the mid afternoon. Although the rain will have stopped, clouds will remain overhead with a 10% chance of showers heading into the evening.
Trick or treaters should wrap up warm with Sunday evening set to be the coldest period of the weekend with temperatures falling to eight degrees although it will feel more like five.