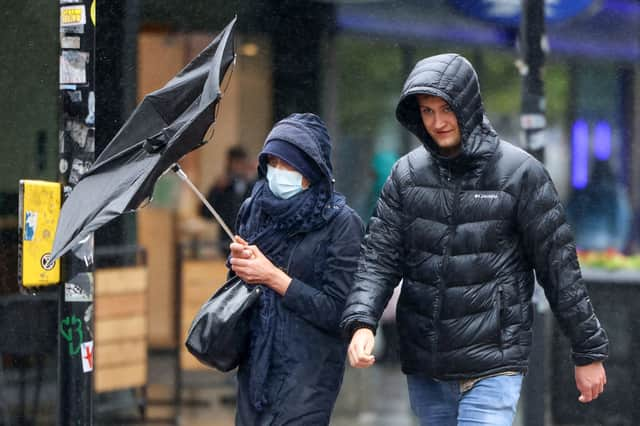 The country's imminent temperature rise is thanks to Hurricane Larry and winds from southern latitudes.
Once some early showers are out the way, temperatures are set to go above 25 degrees in some places.
However, it's a different story in Newcastle as the Met Office issues another weather warning.
It's the second in two weeks after last week's rainfall.
A yellow weather warning has been issued for North East England for the whole of Tuesday, September 14.
The Met Office says: "Whilst many will see a wet day on Tuesday, there is the chance of very heavy rainfall for some, leading to disruption.
"There is a chance that homes and businesses could be flooded, causing damage to some buildings.
"Bus and train services probably affected with journey times taking longer and the chance of cancellations.
"Spray and flooding on roads probably making journey times longer with some difficult driving conditions and the chance of road closures.
"There is a small chance that some communities will become cut off by flooded roads.
"There is a slight chance of power cuts and loss of other services to some homes and businesses."
Where temperatures could rise to 25 degrees by Wednesday and Thursday elsewhere, Newcastle will only see highs of 19 degrees later this week.
On Tuesday, when storms are set to hit, temperatures will range from 14 to 16 degrees.