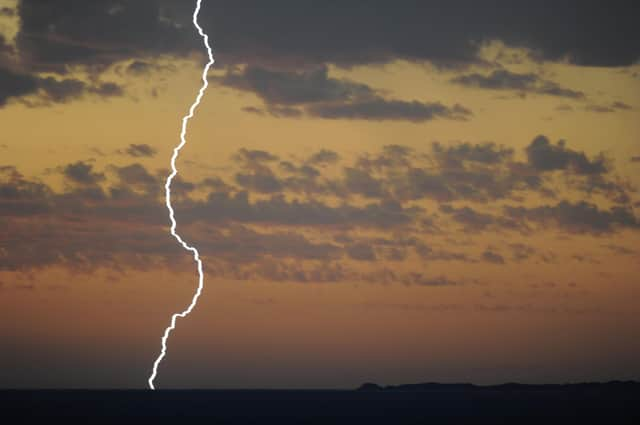 The start of September usually means weather forecasts calm down after the warmer months, but the Met Office is predicting thunder and lightning over the next couple of days instead of calmer conditions.
No weather warnings have been put in place although the weather service are predicting thunder and lightning in similar levels to how storms developed over southern areas across Monday, September 5.
What is the Met Office forecast for thunder and lightning over Newcastle this week?
The Met Office believe any thunder and lightning will develop through the afternoon, coming and going in spells with the worst across Tuesday expected at around 1pm and 4pm.
Showers may occur overnight but Wednesday is when the worst of the weather will hit according to the weather service.
A full four hours of thunder and lightning is predicted between 11am and 3pm on Wednesday, September 7. Light showers are then likely to continue throughout the remainder of the week.
Another Weather Service, WXCharts, is predicting less frantic weather and expects heavy rain throughout Tuesday evening with showers continuing into Wednesday morning.
Why are these storms not being given a weather warning?
Thunderstorms in the North East back in August were given a yellow weather warning by the Met Office, meaning the weather patterns expected could have an impact on daily life, although it may just be low levels of disruption.
A yellow weather warning is the least severe of the levels of warnings and it means some minor disruption could occur. Some weather warnings mean the majority of people will still be able to go ahead with their daily routine, although some will struggle, while others may mean more severe impacts could happen, but it is less likely.
The upcoming thunder and lightning, while being a less usual type of weather, is unlikely to cause any issues to everyday life according to the Met Office. Because of this, no weather warnings have been put in place.