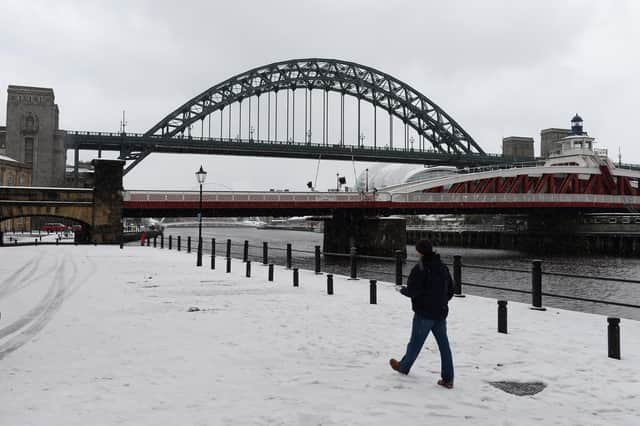 Newcastle has been placed as one of the favourites to experience a white Christmas this year.
PaddyPower are offering odds of 4/6 to see snow on 25 December, putting the region fourth most likely to have a snowy end to the year.
Aberdeen is most likely to see snowfall on Christmas Day with the betting company offering 4/11 odds. Edinburgh and Glasgow follow with odds of 1/2.
The definition of a white Christmas is set by the Met Office, who describe it as "one snowflake to be observed falling in the 24 hours of 25 December." The weather service has stations which can detect snow across the UK. These are predominantly based at airports.
Newcastle's local station is positioned at the airport to the north west of the city with other stations where betting odds are offered at airports in Belfast, Birmingham, Bristol, Cardiff, Dublin, Edinburgh, Leeds, Liverpool, London and Manchester.
The Met Office believe they can accurately predict the chance of Christmas day up to five days before the event. Based on the description of a white Christmas, they also believe more than a half of all UK Christmases can be described as seeing snowfall somewhere across the country.
If you think the description of a white Christmas is slightly underwhelming, it is far less likely for snow to settle on the ground, with the Met Office saying there has only been a widespread covering of snow on the ground four times since 1960.
This is described as more than 40% of the weather stations across the UK reporting snow on the ground at 9am. It last happened in 2010.
The full set of odds for snow to fall on Christmas day is as follows:
Leeds (Leeds-Bradford airport) – 4/6
Birmingham Airport – 17/10
Liverpool Airport – 17/10
London City Airport – 17/10