The first episode of the Geordie Shore reunion aired last night, and bombshells were being dropped throughout from cast members.
The very first episode of the series showed former cast members Marnie Simpson, Sophie Kasaei, Holly Hagan-Blyth (prior to getting married) and Charlotte Crosby come together for Marnie's baby shower.
There, they discussed the idea of a Geordie Shore reunion before inviting other former castmates via group message. The rest of the episode showed viewers the reaction former castmates had to the idea.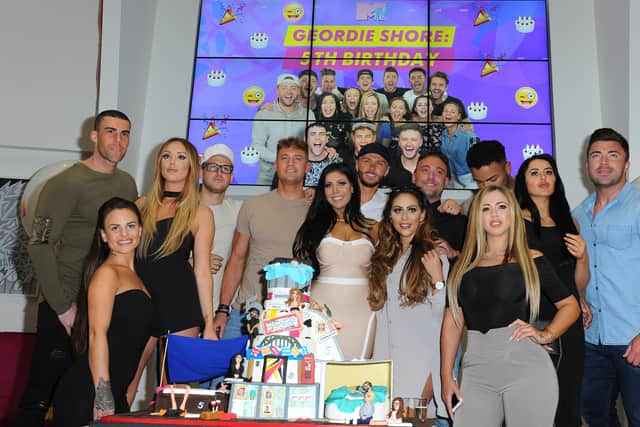 We saw Aaron Chalmers discuss it with his long-time girlfriend Talia Oatway before meeting up with Scott Timlin, Kyle Christie talk it through with his mother, James Tindale and Jay Gardner meeting up, Chloe Ferry and Marty Mckenna and Nathan Henry and Bethan Kershaw.
Given the fact that a lot of the castmates have a romantic history with each other, most people were uncomfortable with the idea of seeing each other again, yet they also expressed interest in building a friendship, since they have all moved on with their lives since their time on Geordie Shore. Aaron spoke of his former relationship with Marnie, Kyle with Holly and Charlotte with Gaz.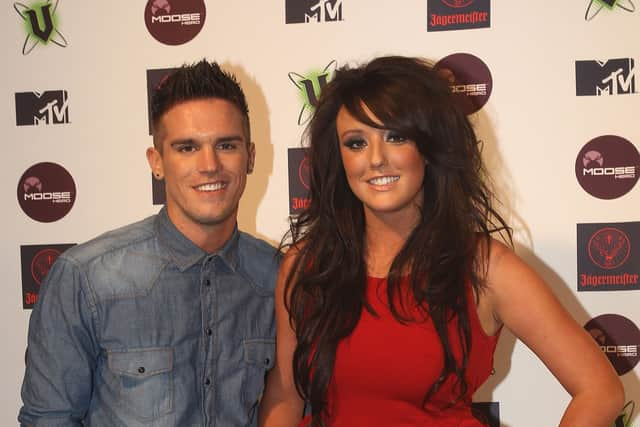 Sophie reminisced hilariously on her previous relationship with Joel Corry, much of which was shown on Geordie Shore, as she was with him for almost seven years. She discussed the fact Joel is now an international, chart-topping DJ. "I went to the BRIT awards. He was getting nominated, and I was sitting at the top," she said, humorously admiring his success since their split.
But the conversation soon turned sour, when the cast members discussed the idea of meeting with people who they ended on bad terms with. Charlotte explained that she "could take or leave" Chantelle Connolly, who aired on one season of Geordie Shore in 2016. Marnie added that she also wasn't a fan of Chantelle, adding "she once started on me in the middle of Eldon Square."
The conversation then turned to original cast member Vicky Pattison, who aside from Charlotte may be one of the most successful Geordie Shore alumni.
"We've never brought up the way that we were treated in the beginning by her," said Holly about Vicky, who has since distanced herself from her Geordie Shore past.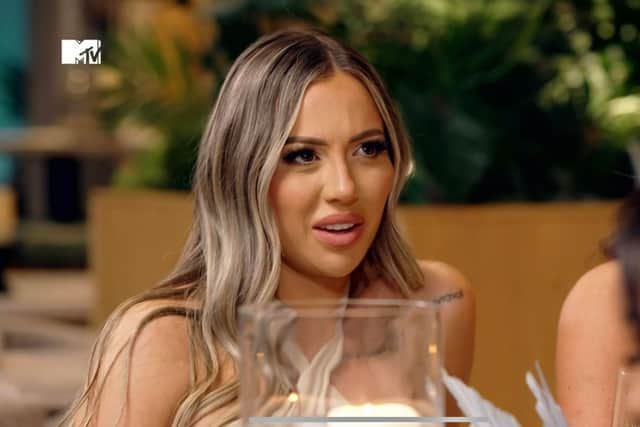 Charlotte also discussed with the girls, and with her mother in a later scene, the trauma she experienced when she suffered an ectopic pregnancy after conceiving with former castmate Gaz Beadle-McVey. Charlotte has spoken in the past about this, and how it led to the fall-out of herself and Gaz due to a lack of support from him.
The show ended on a cliff-hanger, with viewers left wondering what was going to happen next with the Geordie Shore reunion. We can't wait for more episodes, it's for sure going to be a rollercoaster of emotions.
You can watch new episodes of Geordie Shore on MTV, Now TV and Paramount Plus.