If you were around in the mid 90s to early 00s, the name Lighthouse Family may ring a few bells for you. The duo, made up of singer Tunde Baiyewu and songwriter Paul Tucker scored five top UK top ten hits including Lifted, High and Lost In Space. Their second album Postcards From Heaven, which sold 1.4 million copies in the UK and reached number two in the album's chart, celebrates its 25th birthday this year.
The two talented individuals met while working in bars in Newcastle, after they both moved here for University. Baiyewu was studying Accounting at Northumbria University, while Tucker was studying French and German at Newcastle University. Living and meeting in Newcastle is where the inspiration for their name Lighthouse Family came from. In an interview with Smooth Radio in 2019, the duo explained that their name was in reference to the lighthouses that are part of the landscape in the likes of Whitley Bay and Tynemouth. Tucker said: "It had an association with where we are from." In the music video for High, we see various shots of the North East including Central Station.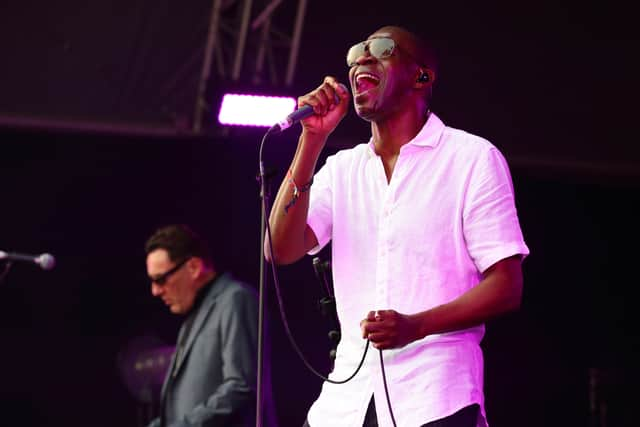 Lighthouse Family performed together for a few years after that but never fully reached the height of fame they had in the beginning of their career. They announced a comeback in 2010 and embarked on a full UK and Ireland tour, before disappearing again. In 2019, they released their third album Blue Sky in Your Head, 18 years after their second. They were announced as the headline act for the local festival Mouth of Tyne 2022, however they pulled out of the line-up a month beforehand. The pair then announced that they would no longer be performing as a duo, or making any new albums.