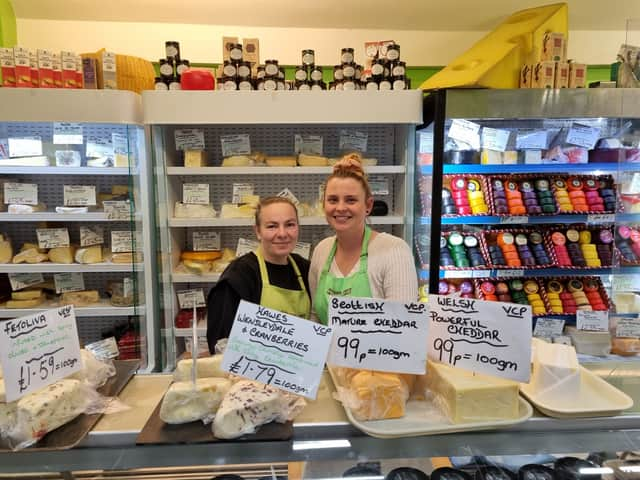 The cancellation of Northumberland Street's 'biggest ever' Christmas Market is set to have knock-on effects for local retailers this festive period.
Newcastle City Council announced that Nottingham-based Mellors Group would no longer be running the market due to "ongoing uncertainty" surrounding the Covid-19 pandemic. A smaller market has not yet been ruled out.
The market, which ran along Northumberland Street and Blackett Street, first opened in 2019 - and always split opinion.
Some loved the festive shopping whilst others thought the stalls were impractically positioned at the centre of the city.
The stalls had also been criticised by local retailers in the national press, some saying they took away businesses from independent businesses.
However, as Newcastle World spends the morning with shop owners in Grainger Market, it's clear the presence of the market had both positive and negative effects for independent retailers.
Scented Melts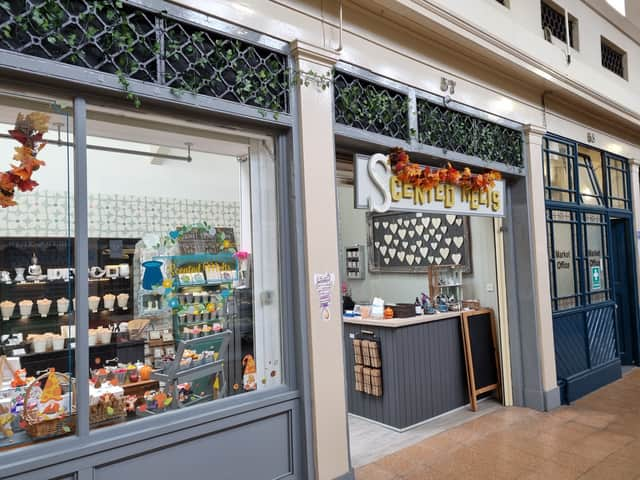 For Leslie at Scented Melts, her relationship with the Christmas Market was more of a positive one as the store also functioned as a market stall.
She explained: "I liked the Christmas Market but I'm a market trader as well as a shop owner.
"I trade at Quayside Market and I would have potentially partaken in the Christmas Market.
"People tend to think it's less business for us here, but it also does increase footfall in the city centre."
Leslie did recall that the logistics of the market weren't very good and that "there was a lot of duplication too with people selling the same thing".
She added: "People complained that what was being sold out there was a lot more expensive than here too.
"But those pitches were expensive and people paid a lot of money for them.
"It didn't encourage local sellers enough because it was so expensive."
Scented Melts actually used one of the stalls in the past and, even though footing the bill was a big hit, it was good for business.
Leslie said: "It was good when we did use it and it did good business for us - even just for promotion if we'd just broken even it would drive customers into the shop."
Since it won't be returning, the shop owner spoke of her hope that people come to Grainger Market instead and browse Scented Melts, which turns into Santa's Grotto at Christmas.
Matthew's Cheese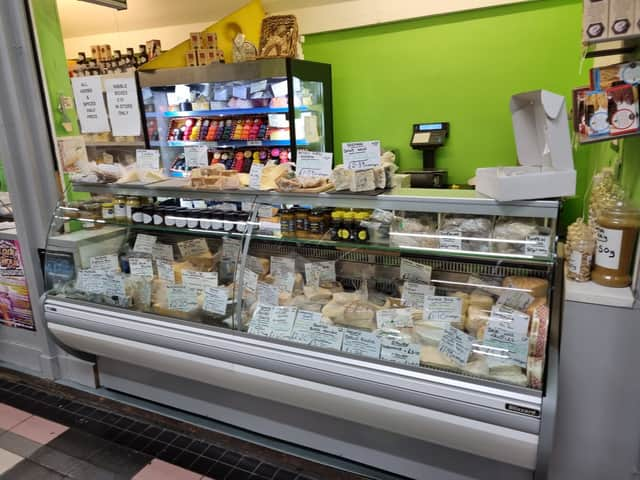 The smiley Sarah and Chantelle stand watch over the colourful selection of goodies at Matthew's Cheese in the market.
Unlike Scented Melts, the shop never used one of the market stalls at the Christmas Market, despite being active in pop-ups elsewhere in the area.
Chantelle said: "There were cheese shops at the Christmas Market... so we're not really bothered!
"It might've cut our business, but we have our regulars anyway."
The festive period is an important time for the store.
Even though blocks of cheese might not be the go-to stocking filler, Chantelle explains that plenty is consumed when Santa comes to town.
She said: "Christmas is the most important part of the year by far.
"People have cheeseboards and that at Christmas.
"We have a Christmas order book where people order in advance so we do really well."
The staff promise that Matthew's Cheese will be adorned with decorations this Christmas, although lament the ever-present scaffolding in the shop.
Sarah also adds that along with less competition from the market, locals might trust independent providers more this year due to supermarket stock shortages.
She said: "People might shop here more with the shortages in supermarkets too.
"Hopefully that will bring more people in to us."
Analog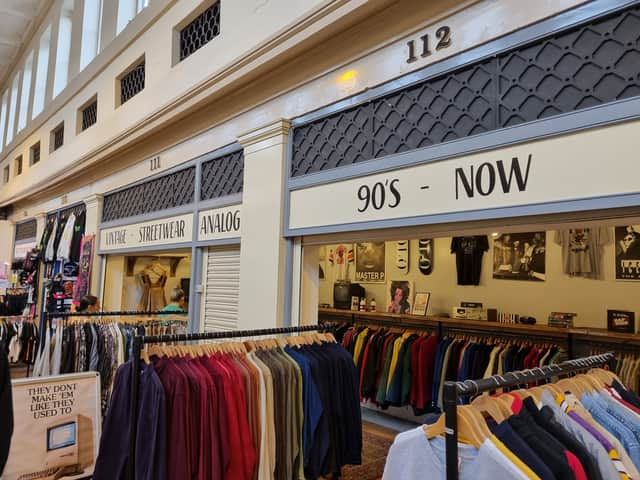 At vintage clothes shop Analog, staff member Mark was never convinced by the Northumberland Street market.
He said: "I thought it was better just around Monument.
"When it went onto Northumberland Street it was a bit much, in the way and a bit inconvenient."
Analog also resisted the temptation to fork out for one of the stalls, hoping the market would bring people into town anyway.
Mark said: "We thought being in Grainger Market, the foot traffic would come in anyway so didn't look at getting one.
"Although, when it was up Northumberland Street I think it almost took people away from the centre of town."
For the coming year, Mark hopes that the absence of the Christmas Market will bring people to Grainger Market instead.
He said: "There's a lot of new food places in Grainger Market that have opened this year and that should help bring people in too.
"More people are shopping locally too and as independent as they can.
"Over lockdown and the pandemic people realised that small businesses take more care than the big ones really."