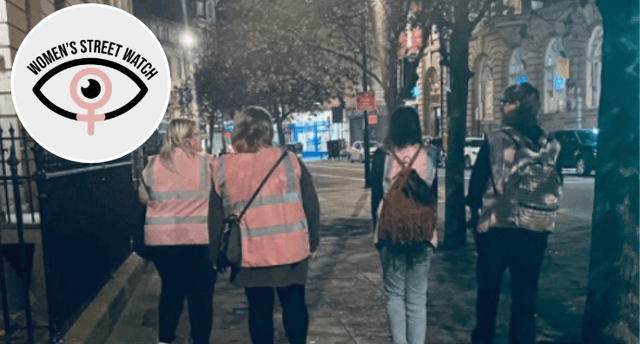 Set up by a local couple, Women's Street Watch is a new scheme in Newcastle looking to keep women safe at night.
Gaining over 3,000 social media followers in a matter of days this week, the group's popularity is both a testament to the kind-hearted founders and just how many women don't feel safe on the streets of Newcastle.
Women's Street Watch aim to support women in need of help in the city centre and provide them with any amenities to help them home safely.
Newcastle World catches up with the women behind the initiative.
The women interviewed for this piece preferred to remain anonymous.
Q: How did Women's Street Watch come about?
"It was me and my partner's idea originally. We were sitting on the sofa about two months ago and had a conversation about how sad it was that this sort of thing happens and how good it would be if there was a group whose sole purpose was to focus on the safety of women and girls at night.
"We thought we could do it, as a lesbian couple, both of us have experienced street harassment. One of us was a bouncer for seven years and we're both first aid trained. We bulk bought all of the stuff and went from there."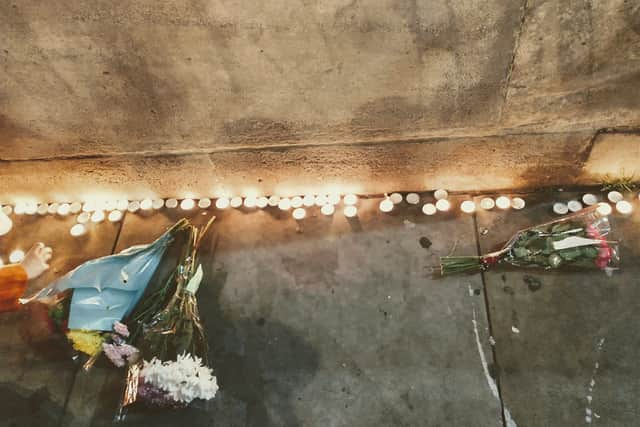 Q: What was the motivation for forming the group?
"We organised the vigil for Sarah Everard at Grey's Monument in March and we were at the vigil for Sabina Nessa to read out the names of every murdered woman.
"I don't think police are doing a good enough job of protecting women. We obviously understand that a lot of that is a lack of resources, time, training and funding but there's no reason we can't do it."
Q: Who makes up the Women's Street Watch team?
"We've teamed up with a women and girls charity called Bright Futures. A lot of our volunteers come from there.
"Since our Facebook suddenly blew up we've got an additional 30 new volunteers who we are meeting on Sunday for the first time.
"We're going to train them in vulnerability training, safeguarding for adults, bystander intervention and advanced first aid.
"It's a real complete mix. We were expecting students but got a complete mix."
Q: How can women seek help from the group?
"The number one way to get help from us is to flag us down if you see us. - we wear pink high-vis jackets. You might also be able to ask security if they've seen the women in high-vis jackets.
"As we expand over the next couple months we are hoping to set up a phone number and brief restaurants and cafes on how to get hold of us."
Q: What's the plan for Women's Street Watch going forwards?
"Up until our partnership with Bright Futures it had all been funded by myself and my partner; we'd paid for all the water bottles and phone chargers.
"We thought we'd run last weekend and this weekend as our pilot to then hopefully apply for government funding.
"We wanted the pilot to show why it was needed. From the second we stepped onto the streets until four o'clock in the morning we didn't stop. "The one time we did try and have a break, we had to help a man who had quite seriously injured the back of his head."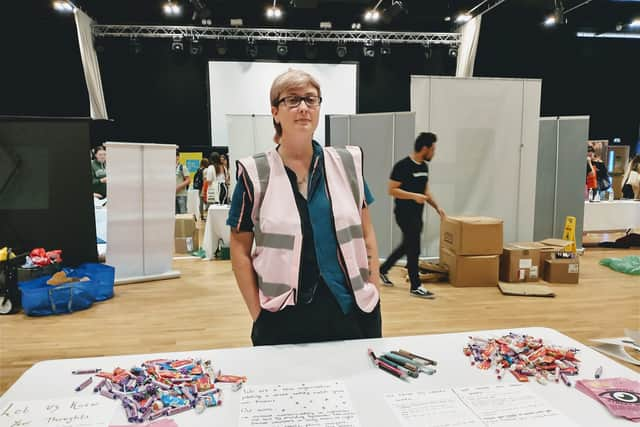 Q: What support do you provide?
"We'll help everyone but we are predominantly watching women.
"We will approach women sitting on their own and check if everything is alright. Nine out of 10 times it's fine, but it's that one occasion when they say their phone battery has just died and they don't know how to get home that we'll help.
"A couple of other women we've approached as they are being dragged along by a man and don't really want to go with him. Again, nine out of ten times, it's fine and she's just had a lot to drink but now and again we get people who say they don't want to go with him and we'll stay and sit with them for a bit.
"We won't refuse help for anyone. We're just women-led and focusing on women as much as we can be."
Q: What can men do to help the cause?
"We do take male volunteers, but only for the social media side of it.
"I think the main thing for men is to be very aware of how you're coming across to women.
"A good example comes from a friend of mine who got a taxi home when she was drunk. When she got there the taxi driver asked if she lived on her own. That was probably a completely innocent question but to a drunken woman who does live on her own, and is aware the taxi driver knows her full name and address, it might not seem like that.
"A lot of it is down to awareness. It's much less creepy and intimidating to complement something a woman can change - for instance, 'I really love your shoes' or 'that dress looks great'. That's a lot less creepy than 'I like your eyes' or commenting on her body.
"I would ask men to think of it like this...
"If a man was two feet bigger than them and whispered in their ear at a bus stop, 'you smell nice', would it intimidate you?
"That's the biggest thing. Men with bad intentions, there's not much we can do to change their mind but men with good intentions can absolutely self criticise and look at their own behaviour."
Q: With the Sarah Everard case in the news right now, what would you say to women who are worried about their safety on the streets?
"We don't believe that women should be restricted in their behaviour. The answer to male violence is not putting women under curfew - telling us we must not walk in the dark, or we must dance the way we want, or dress the way we want.
"The answer to male violence is for men to stop being so violent.
"Instead of asking women to carry personal alarms, we ask instead for men to keep their friends in check.
"Instead of asking women to only go out with a trusted male chaperone, we ask men to go to therapy if you have violent outbursts.
"Instead of asking women to cover up their legs when they're on a night out, we ask men to read a book if they don't understand the difference between a woman saying "yes" or "no".
"We have already had so much safety advice given to us since we were children - we already carry our keys between our fingers and have GPS tracking apps on our phone. There's no safety advice we could give women that we wouldn't have already heard.
"But hopefully, little by little, we can change the culture that means men feel entitled to our bodies."