A whistleblower with connections to the North Tyneside Conservatives has made claims that the group knowingly abused the furlough scheme.
A large document of emails was shared with NewcastleWorld last week which suggested that the group had furloughed a staff member who continued to carry out work.
The claims also made their way into the House of Commons this week with North Tyneside Labour MP Mary Glindon putting the whistleblower's report to Prime Minister Boris Johnson on Wednesday.
The emails suggest that, despite being furloughed, the staff member continued to attend Zoom meetings, work on political campaigns, file invoices and move to force a colleague's resignation.
In one email sent by the person, they describe not going on furlough as losing "the benefit of the furlough saving".
The report also suggests that other members of the North Tyneside Conservatives were aware of the reported furlough scheme abuse.
NewcastleWorld has asked The North Tyneside Conservatives and other named parties for comment.
The Government's furlough scheme began on March 20, 2020 and stipulated that workers claiming the money must not undertake any work for their employer whilst doing so.
When asked for a response in parliament, Mr Johnson seemed unaware of the whistleblower's report and said: "I think everybody in this country understands that it was a heroic thing [the furlough scheme].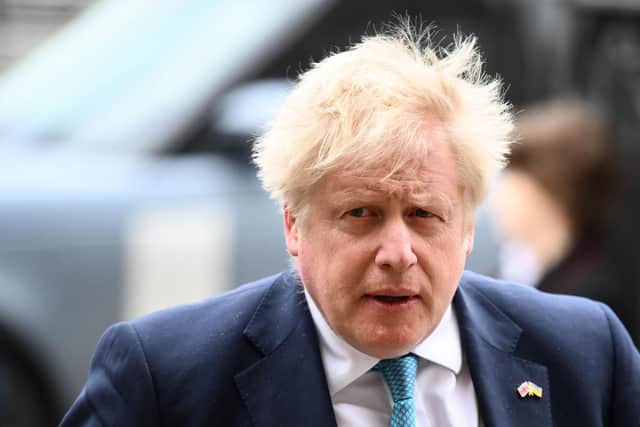 "I remember that, two years ago, the Opposition were yammering and clamouring for us to go faster—and we did; we produced a fantastic scheme.
"And yes, fraudsters will be hunted down: we have put another £100m into tracking down fraud in this country."
When approached by ChronicleLive, HMRC would not confirm or deny if an investigation into the claims had been launched.
A spokesperson said: "We designed anti-fraud measures into the Covid support schemes from the beginning, and we are taking tough action to tackle fraudulent and criminal behaviour.
"We have blocked tens of millions of pounds of claims being paid out in the first place and we are using the full range of our powers to recover incorrectly paid claims.
"We currently have a number of criminal investigations ongoing, we have opened 27,000 civil inquiries, and have already made 10 arrests for suspected help scheme fraud.
"Anyone who believes an employer has abused the CJRS should search 'Report Fraud HMRC' on GOV.UK and complete our online form."