A book has been created to teach parents CPR - just in case they have to perform on their child
The parents of a newborn baby who died during cardiac arrest have thrown their support behind a new book aimed at teaching parents CPR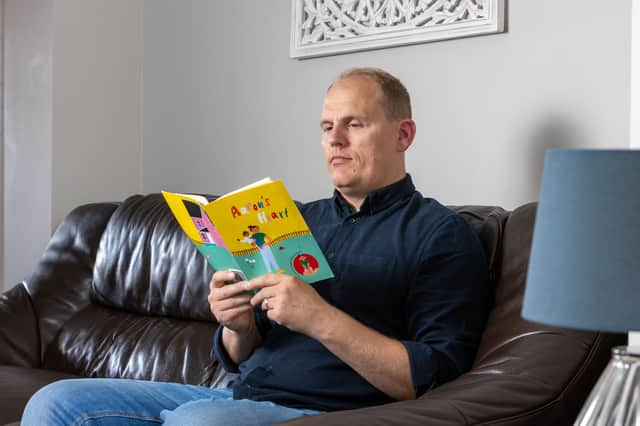 Noah Swales was just three days old when he died, after doctors failed to detect bacterial meningitis after routine blood samples.
Parents Dan and Vicky noticed their son was unwell after a family trip to Guisborough, when he was refusing to eat and began turning blue, and they rushed to the nearest hosptial.
But, on the way, they noticed Noah wasn't breathing and pulled over in a supermarket car park to start performing CPR.
Dan, aged 37, from Halesowen, near Birmingham, said: "I stopped the car and started performing CPR on Noah in the front seat until the ambulance arrived. He was unresponsive.
"I've had to do CPR on children before as part of my job, but this was personal - he was my special boy."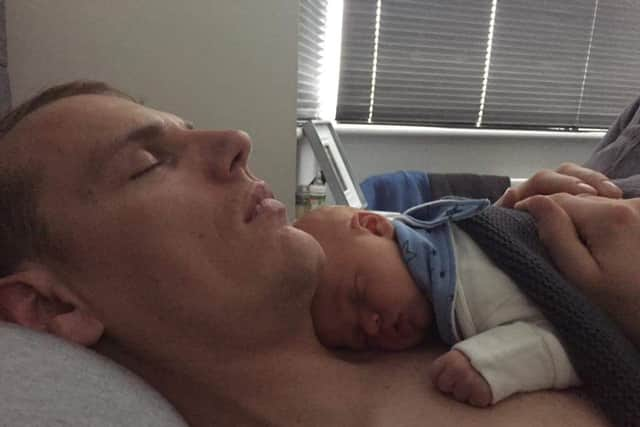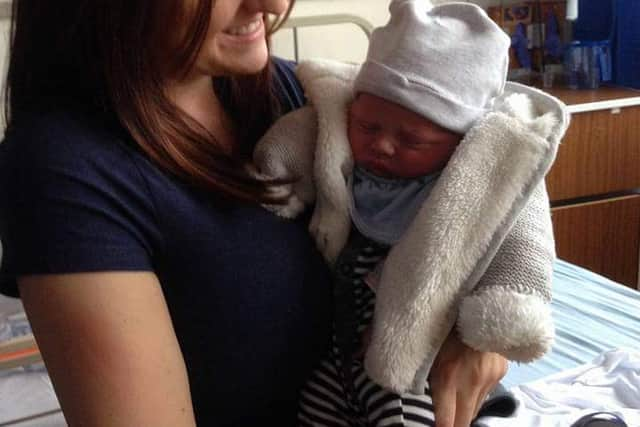 A carer from the local retirement home came out to assist, with an ambulance arriving shortly after, but despite their best efforts, Noah passed away in his mother's arms several hours later.
In tribute to Noah, a defibrillator was installed at the care home, along with a dedicated plaque in his memory.
Dan and Vicky, aged 37, have raised more than £35,000 for charity since Noah's tragic passing in 2017.
Dan, a Guisborough RAF medic, added: "It's so important that everyone knows how to correctly perform CPR o people of all ages, as it varies vastly between an adult, child, and a baby.
"One more way we can continue to remember Noah is through raising money for charity and raising awareness of baby CPR."
Pippa Jones, aged 53 from Bath, who saved her 11-month-old son Luke by administering CPR after he fell int he bath, said her boy would not be alive had she not known the lifesaving technique.
She said: "It was one of the scariest moments in my life. Your brain goes into panic and you feel like the world is crumbling down around you.
"I am so lucky to have known how to deliver CPR to different ages, as I know it's something some parents lack knowledge of.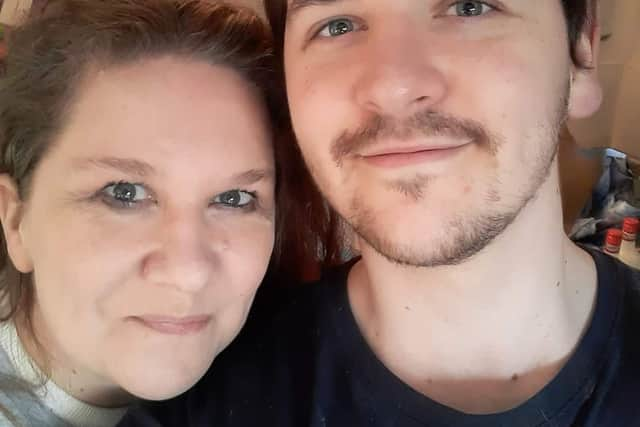 The lifesaving technique
"I now have a healthy 26-year-old son. Baby CPR was crucial to that, and it is something I am so grateful for learning and hope everyone has the opportunity to do the same.
"I know for an absolute fact, Luke would be dead if I hadn't known CPR."
To help raise awareness of the issue, Resuscitation Council UK (RCUK) has produced a book, called Aaron's Heart, to help parents and caregivers learn the basics of CPR for babies and children.
It comes after a study found more than a third of new parents wouldn't feel confident performing CPR on their child.
A survey of 1,000 parents and caregivers with children aged up to six found just 15 per cent feel they would know if their child was in cardiac arrest.
As result, 89 per cent would welcome more help and information on baby and child CPR.
James Cant, CEO at RCUK, said: "Cardiac arrest in babies and children is not common, howeverit can happen, for example through drowning or swallowing a small item, like a button battery.
"So, it's still crucial for parents, caregivers, and anyone who interacts with children to know what to do in an emergency and help save a child's life."
There was also widespread confusion as to how often a defibrillator is needed for kids - ranging from 23 per cent saying often, nine per cent saying always,while only four per cent said never.
However, using a defibrillator for children is rarely needed.
A book made to reduce risks
The research, carried out via OnePoll, found two-thirds rely heavily on books to help them in the first few months of parenthood.
But 46 per cent don't know of any resources which give them information on what to do if their child was choking on a small object.
Cardiac arrest in children will usually be as a result of a severe medical illness, such as sepsis, or asthma, and less often as a result of injury, trauma or an accident, for example, ingesting a button battery leading to choking or drowning and burns.
When it came to their child's safety, 62 per cent worried the most about knowing what to do if their child was in a life-threatening emergency and unresponsive, ahead of what they watch and listen to (46 per cent).
Yet just 27 per cent are confident in being able to recognise when they would need to get medical advice if their child is sick.
And only 34 per cent of parents have warned their child about the dangers of drowning.
James Cant added: "The book not only teaches you how to react in the first few critical moments of cardiac arrest in a baby or child, but also deals with information to reduce the risks of accidents, injuries, and trauma in children, which are the most common cause of a cardiac arrest.
"You'll also discover what to do if you suspect a child is seriously unwell, and what the signs of cardiac arrest in children are.
"We've made this book free, so that as many parents and caregivers as possible have the confidence to know what to do in an emergency."