British diving instructor found dead on Thailand's Koh Tao under 'mysterious' circumstances
British diving instructor, Neil Giblin, from Birmingham was found dead in Thailand's Koh Tao, also known as 'Death Island'.
Watch more of our videos on Shots! 
and live on Freeview channel 276
Visit Shots! now
A British man was found dead on Thailand's Koh Tao - notoriously known as Death Island - last week and  circumstances surrounding his death remain a mystery. The body of Neil Giblin, 48, was discovered in a rented bungalow in the small paradise island on Wednesday (January 18) after he failed to turn up to a diving lesson.
Described as 'fit and healthy', Neil, from Birmingham, is believed to have died from natural causes. According to a report by a national newspaper, there was no sign of a struggle leading up to his death and that there was "nothing to investigate".
However, Neil is said to be the fifth instructor to die in the past few years on the island following a series of unexplained deaths and murders of backpackers and tourists, tainting its reputation. A friend told the newspaper that Neil was found in his underwear on his sofa with a blanket on him.
The friend added: "The medics who showed up said there was nothing suspicious. I was told the police said straight away there was nothing to investigate. It happened so quickly. I don't even think they did an autopsy. I talked to Neil about some of the deaths that happened here.
"He told me what everyone tells me when I mention it, that you shouldn't be talking about that stuff around here. This just doesn't add up to me. Nobody wants to question what the police said."
The name behind 'Death Island' 
According to news portal The Thaiger, Koh Tao was given the nickname 'Death Island' after a series of mysterious or suspicious foreigner deaths and disappearances on the well-known backpacker and expat hotspot.
Notably, in September 2014, the bodies of two British travellers, David Miller, 24, and Hannah Witheridge, 23, were discovered on Sairee Beach. Miller had drowned and Witheridge had been raped.
In the same year, the body of 25-year-old British national Nick Pearson was discovered floating near Hillside Resort Koh Tao. In January 2015, 29-year-old Frenchman Dimitri Povse was discovered hanging in a bungalow on the island on New Year's Day. Mr. Povse's death was ruled a suicide despite him having his hands tied behind his back.
Christina Annesley, a 23-year-old British woman, was discovered dead in a room at Koh Tao's In Touch Resort in the same month. There were no indications of conflict. The cause of death was alcohol and drug-induced cardiovascular collapse.
Luke Miller, a 26-year-old British male, drowned in the swimming pool at Sunset Bar in January 2017. A month later, Valentina Novozhyonova, 24 years old, and her diving equipment vanished off the coast of Koh Tao. It is believed that she drowned.
Elise Dallemagne, a 30-year-old Belgian woman, was discovered hanging from a tree in April 2017. Her mother expressed doubt on the police's determination that suicide was the cause of her death. In January of 2018, a British tourist was discovered dead in a Sairee Beach hotel room.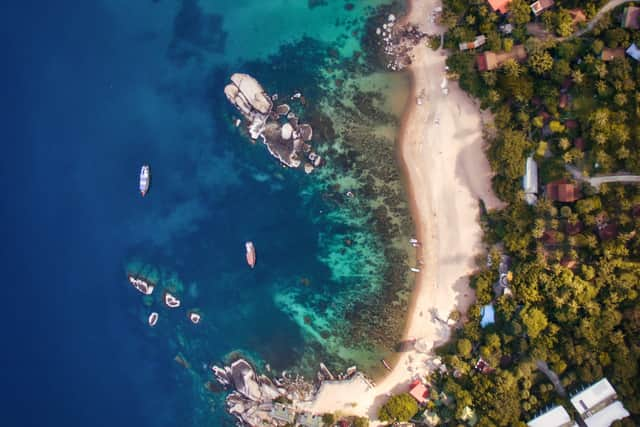 In June 2021, a Thai and Indian millionaire couple was discovered dead in the swimming pool of the Jamahkiri Resort & Spa in June 2021. CCTV footage was said to be unavailable and the police found no indications of wrongdoing.