If you haven't been paying attention to the TV schedule, you may think that the Call the Midwife finale has come and gone. However, the final episode of everyone's favourite BBC One drama was pushed back a week to accommodate the BAFTA Film Awards ceremony on Sunday (February 19) night.
Fans of the show were gutted when the schedule shake-up was announced as season 12 is set to reach a thrilling conclusion. Trixie and Matthew's big day is here but it's not without drama whereas the future of Nonnatus House may lie in Sister Julienne's hands.
Here's everything you need to know about the Call the Midwife season 12 finale including how to watch the jam-packed ending.
How to watch the Call the Midwife season 12 finale?
After being pushed back by a week, the final episode of Call the Midwife season 12 will now air at 9pm on Sunday February 26. The finale will be broadcast on BBC One and BBC iPlayer in the UK.
Will there be a Call the Midwife season 13?
Fans of the show will be overjoyed to discover the BBC One show has been renewed for two whole seasons and will be on screens until at least 2026.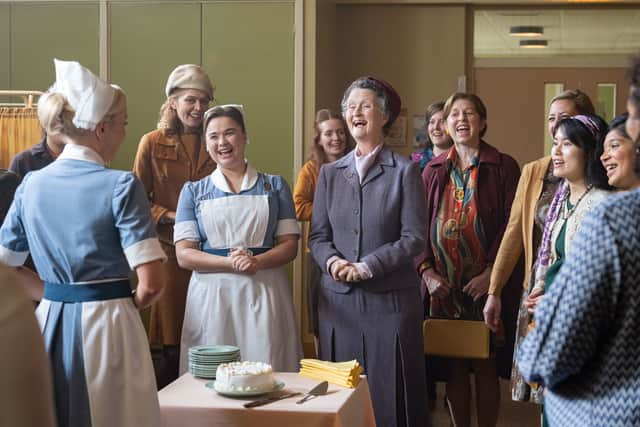 The show's writer and creator, Heidi Thomas, said: "Call the Midwife is the pride and joy of all who work on it, but it's our fantastic, loyal audience that matters most. "We are a family behind the scenes, on the screen, and in front of the telly, and I'm thrilled that we're all heading into the 1970s together."