An asteroid is set to pass the Earth in what NASA has dubbed one of the closest encounters ever recorded. It was discovered on Saturday and is the size of a delivery truck.
The space organisation warned the asteroid will come within a tenth of the distance of most communications satellites' orbit. It will pass 2,200 miles above the southern tip of South America on Friday (January 27).
NASA has confirmed the asteroid will be a "near miss" but has no chance of actually striking Earth. Even if it did come a lot closer, experts have said that most of it would burn up in the atmosphere and lead to it breaking off into meteorites.
The asteroid's path will be altered drastically by Earth's gravity as it passes through and around. Instead of circling the sun every 359 days, it will move into an oval orbit lasting 425 days, says Nasa.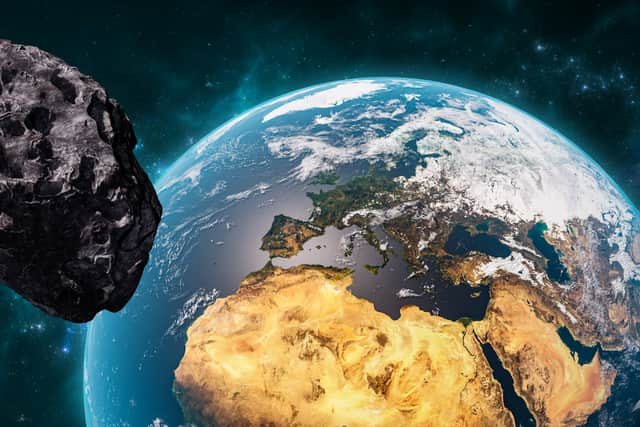 The asteroid known as 2023 BU is believed to be between 11ft (3.5m) and 28ft (8.5m) across. It was spotted first in Crimea by Gennady Borisov, the same astronomer who discovered an interstellar comet in 2019.