NASA names the 4 astronauts who will return for 2024 Moon mission - the first in 50 years
NASA has confirmed the four astronauts set to take part in 2024 Moon mission
Watch more of our videos on Shots!
and live on Freeview channel 276
Visit Shots! now
The National Aeronautics and Space Administration (NASA) and Canadian Space Agency (CSA) have announced the four astronauts who will take part in their next Moon mission. This mission is due to take place in 2024.
The mission will see the four astronauts go around the Moon on board Artemis II. This is the first crewed mission on NASA's path to establishing a long-term presence at the Moon for science and exploration through Artemis.
According to NASA the flight, set to build upon the successful uncrewed Artemis I mission completed in December, will set the stage for the first woman and first person of colour on the Moon through the Artemis program, paving the way for future for long-term human exploration missions to the Moon, and eventually Mars. This is the agency's Moon to Mars exploration approach.
The mission is set to be a 10 day flight test, and will be the first mission to within the Moon's vicinity in half a century. Here are the four astronauts who will be part of the landmark trip.
Who are the four astronauts taking part in the Artemis II flight?
NSAS administrator Bill Nelson said: "The Artemis II crew represents thousands of people working tirelessly to bring us to the stars. This is their crew, this is our crew, this is humanity's crew.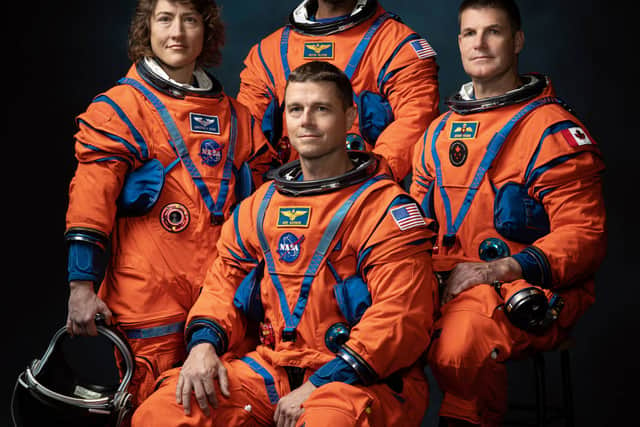 "NASA astronauts Reid Wiseman, Victor Glover, and Christina Hammock Koch, and CSA astronaut Jeremy Hansen, each has their own story, but, together, they represent our creed: E pluribus unum – out of many, one. Together, we are ushering in a new era of exploration for a new generation of star sailors and dreamers – the Artemis Generation."