Netflix: New titles arriving to Netflix UK throughout January 2023, including a number of Netflix Originals
Did you ever wonder what happened to the kids in that 70s show? Or did you want to hear about Pam and Tommy's sex tape scandal in the model's own words? Netflix in January 2023 has a little of everything.
Watch more of our videos on Shots! 
and live on Freeview channel 276
Visit Shots! now
Netflix's cull of over 250 titles throughout January 2023, only means one thing - the streaming giant can introduce new titles to the platform this month. January will see a particularly large number of Netflix Original titles either make their debut on the platform or make their return for a new season.
One of those Netflix Original movies to keep an eye on comes in the form of Christian Bale's new film, The Pale Blue Eye, on Friday (January 6). The film tells the story of veteran detective Augustus Landor who, in 1830 West Point, New York, investigates a series of murders at the United States Military Academy with the aid of Edgar Allan Poe, a young military cadet.
The film features an ensemble cast that includes Christian Bale and Harry Melling as Landor and Poe respectively, along with Gillian Anderson, Lucy Boynton, Charlotte Gainsbourg, Toby Jones, Harry Lawtey, Simon McBurney, Timothy Spall, and Robert Duvall.
Eric Forman and most of the gang are also set to appear on Netflix this month with the eagerly anticipated follow up to 00s classic That '70s Show with, you guessed it, That '90 Show. With the majority of the original cast who are available returning to the show, what happened to the lovable gang throughout the 80s and how are they coping with technology in the 90s?
Pamela Anderson shares her story about her rise to fame, rock romances and 'that' sex tape scandal in the documentary Pamela, a love story. Featuring her personal diaries and videos, the documentary has been made with Anderson's personal involvement - something that 2022 hit Pam & Tommy did not manage to attain.
The titles new to Netflix in January 2023
January 1
Kaleidoscope (season one)
Lady Voyeur (season one)
Old Enough (season two)
The Way of the Househusband (season two)
The Age of Innocence
Bad Boys II
Barbie Fairytopia: Mermaidia
The Caller
Crank
The Croods
The Layover
Mousa
Robin Roberts Presents: Mahalia
Tremors 2: Aftershocks
Glow Up season four
LEGO Ninjago
Old Enough! (season two)
Power Players (season three)
Thomas & Friends: Race for the Sodor Cup
Thomas & Friends: All Engines Go
Fighting Spirit
Monster
January 4
How I Became a Gangster
The Kings of the World (season one)
The Lying Life of Adults (season one)
MADOFF: The Monster of Wall Street
January 5
Copenhagen Cowboy (season one)
Ginny & Georgia (season two)
Woman of the Dead (season one)
January 6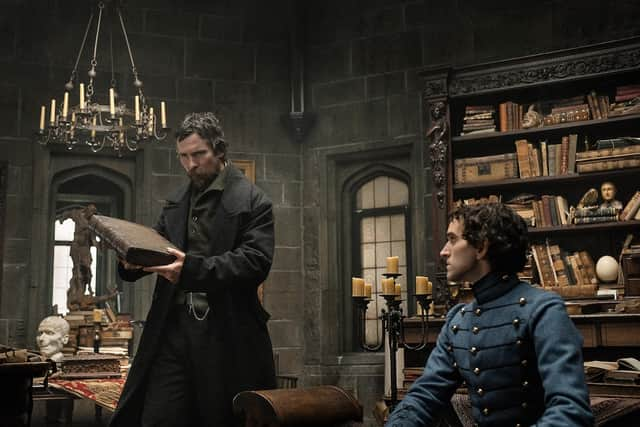 The Pale Blue Eye
Pressure Cooker season one
The Ultimatum: France season one, part two
Mumbai Mafia: Police vs The Underworld
January 9
VINLAND SAGA (season one - new episodes weekly)
January 10
The Hatchet Wielding Hitchhiker
Andrew Santino: Cheeseburger
January 11
January 12
Kung Fu Panda: The Dragon Knight (season two)
The Makanai: Cooking for the Maiko House (season one)
Vikings: Valhalla (season two)
January 13
Break Point (part one)
Disconnect: The Wedding Planner
Dog Gone
Suzan & Freek
Sky Rojo (season three)
Trial by Fire (season one)
January 15
The Client
Don't Say A Word
JFK
Runaway Jury
January 16
Bank of Dave
Miu404 (season one)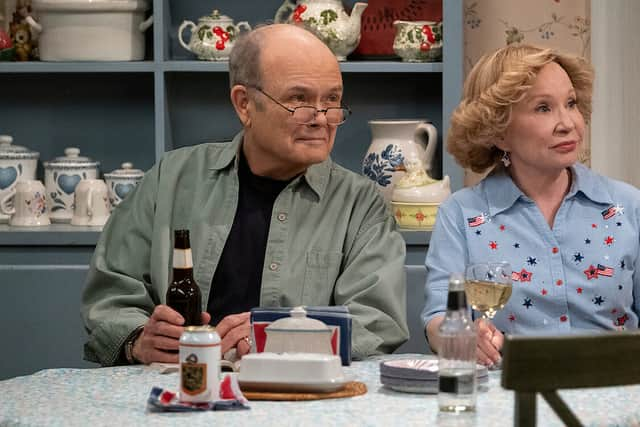 January 19
Khallat+
That '90s Show (season one)
Women at War (season one)
Junji Ito Maniac: Japanese Tales of the Macabre season one
January 20
Bake Squad (season two)
Bling Empire: New York (season one)
Fauda (season four)
Represent (season one)
Shahmaran (season one)
Shanty Town (season one)
Big Mäck: Gangsters and Gold
Mission Majnu
January 23
January 24
Physical: 100 (season one)
January 25
The Price of Family
Against The Ropes season one
The Endless Night season one
January 26
Daniel Spellbound season two
Record of Ragnarok (season two, episodes 1-10)
You People
Lockwood & Co season one
The Snow Girl season one
Princess Power season one
Cunk on Earth season one
Pamela, a love story