Nikki Allan: Man found guilty of murdering seven-year-old girl more than 30 years ago in Sunderland
David Boyd, 55, has been found guilty of murdering seven-year-old Nikki Allan, 30 years ago.
Watch more of our videos on Shots!
and live on Freeview channel 276
Visit Shots! now
A man has been convicted of murdering a seven-year-old girl more than 30 years ago in Sunderland. David Boyd, 55, was found guilty of murdering Nikki Allan, who was lured to her brutal death in a derelict warehouse near her family's home in the city's East End in 1992.
A trial at Newcastle Crown Court on Friday (May 12), heard that Nikki was attacked with a brick and stabbed 37 times in the chest before she was dumped - dead or dying - in the basement of the old Exchange building by Boyd, Sky News reported.
The verdict was greeted with cries of "yes" and "you b*****d" as family members hugged and shouted in jubilation. Speaking to Sky News outside the court, Nikki's mother Sharon Henderson  said the jury's verdict was "the best moment ever" and said she "jumped up in court and screamed".
Ms Henderson, who has been campaigning for the closure of the unsolved murder, criticised police after Boyd's conviction. Outside court, she spoke of the "injustice" that "this evil man slipped through the net to murder Nikki when he was on their (police) files in the first place".
She said: "Three doors down from Nikki's grandparents. They should have investigated him straight away." Asked how she found the strength to keep fighting for justice, Ms Henderson said: "Because Nikki's my daughter and I love her."
Prosecutor Richard Wright KC said Boyd was known to Nikki's family. He lived in the same block of flats as her and was the boyfriend of their babysitter.
Nikki had been out with friends on the evening of October 7 1992 and a woman told police she saw a little girl wandering with a man known to be Boyd.
Mr Wright said: "The little girl would occasionally drop behind and would then skip to catch up. This was Nikki Allan. She was with her killer and she was unwittingly skipping to her death."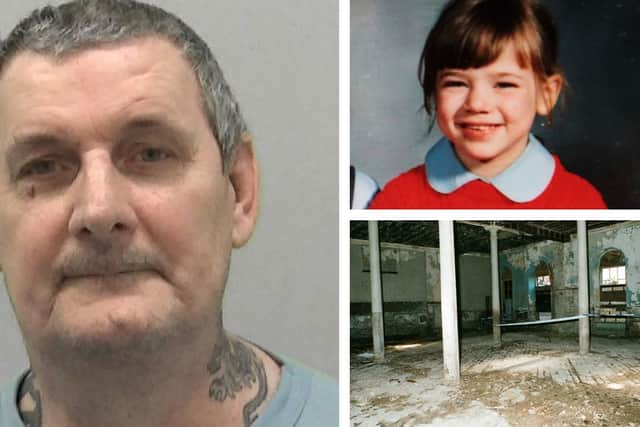 Boyd, aged 25 at the time of the killing, denied murder but refused to go into the witness box to give evidence. Prosecutors said Nikki must have known her killer to willingly follow him and grainy CCTV showed a male adult being followed by a child. Locals told police they heard piercing screams on the night Nikki was killed.
The local community helped officers who carried out an overnight search when it was realised the schoolgirl was missing. The next morning, Nikki's shoes and coat were found outside the dockside warehouse and her body was found in the basement.
Her blood was discovered outside the only entry point, a boarded-up window around six feet off the ground. Investigators believe Boyd hit Nikki outside the building, then lifted her inside to carry out his attack, during which he left traces of DNA on her clothes.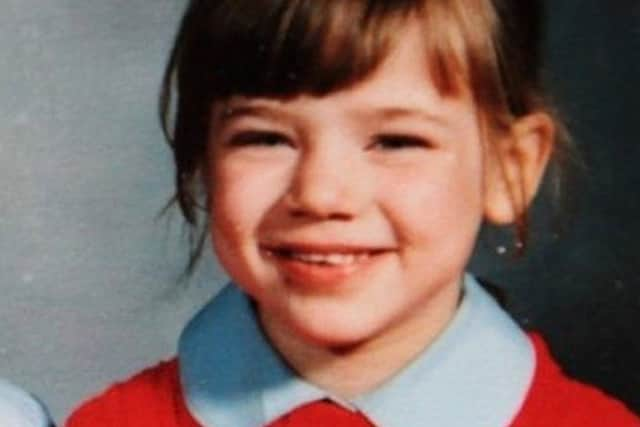 Seven years later, Boyd sexually attacked a young girl of nine years old while they were both in a park in the Teesside area. After requesting a girl who was underage for a kiss in 1986, he was found guilty of disturbing the peace and given a previous conviction. He admitted to his probation officer that he had fantasised about young females in their underwear.
The case of Nikki was re-examined and DNA samples were taken from her clothing in 2017, thanks to advancements in DNA procedures that made it possible.
"David Boyd hid his crime, lying about his involvement and prolonging the family's suffering, knowing all along that he had taken the life of their little girl. The investigation into Nikki's murder has been one of the most complex and comprehensive ever conducted by Northumbria Police.
"I'm extremely proud of the investigative team and all those who played their part in securing this conviction. I further hope this sends a strong message that no matter how long ago an offence took place, we will do everything we can to see justice served."