Prince Harry and Meghan Markle's daughter Lilibet has been given her formal royal title of princess after the Duke and Duchess of Sussex announced her christening. The 21-month-old was christened at an intimate ceremony at the couple's California home.
A spokesperson for Harry and Meghan told People magazine: "I can confirm that Princess Lilibet Diana was christened on Friday, March 3 by the bishop in the Episcopal Diocese of Los Angeles, the Rev John Taylor."
The announcement is the first confirmation that the couple intend to use prince and princess titles for their children, who before the ceremony were known as Master Archie Mountbatten-Windsor and Miss Lilibet Mountbatten-Windsor. The new royal titles will be used during formal settings and Harry and Meghan will reportedly give them the choice to use or drop their birth rights when they are older.
The spokesperson continued: "The children's titles have been a birthright since their grandfather became monarch. This matter has been settled for some time in alignment with Buckingham Palace."
It is understood that there were 20 to 30 guests at the ceremony and that an invite was extended out to King Charles III, Queen Consort Camilla, Prince William and Kate Middleton, who did not attend the ceremony.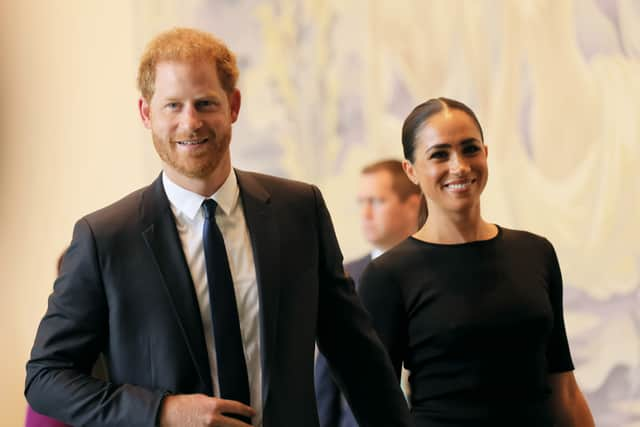 Meghan Markle's mother Doria Ragland was in attendance, as was Lilibet's godfather, popular Hollywood actor Tyler Perry. Following the christening, family and friends were treated to an afternoon of food and dancing.