Sainsburys & Nectar reveal most popular foods purchased in 2022 - including a billion bananas
Sainsbury's has announced the top taste trends that swept the nation in 2022, as Nectar's Year in Review returns.
Watch more of our videos on Shots!
and live on Freeview channel 276
Visit Shots! now
Sainsbury's has announced the top products which customers loved in 2022 as the loyalty card scheme, Nectar published its 'Year in Review.'  Using data from 17.6 million Nectar customers, Sainsbury's has revealed customer shopping habits that were popular last year.
From a spike in alcohol-free beverages to a billion bananas, Sainsbury's and Nectar announce the food and drink products that swept the nation. Along with a handful of major events, including the Platinum Jubilee and England Women's Football team Euro victory which shaped trends.
The data found that as 2022 kicked off, more people took on dry January, with purchases of alcohol-free products up 20 per cent from the year before. January also proved popular, with vegan product purchases up by nearly 9 per cent compared to 2021.
Alex Naisby, Director of Loyalty & CRM at Sainsbury's said: "Nectar's Year in Review is always a moment I look forward to as not only is it exciting to discover my top purchases, it's also fantastic to see the products our customers love and the celebrations and trends they enjoy.
"Last year we came together to celebrate so many moments as a nation, and as usual food and drink were at the heart of those milestone moments. We're delighted to have helped our customers to indulge and celebrate, but also supporting them to make healthier choices. I can't wait to see how customer shopping habits change throughout 2023!"
Brits had an 'eggcellent' Pancake Day in March, with over 900,000 lemons and nearly two million boxes of eggs purchased from Sainsbury's in the week leading up to Shrove Tuesday. Pancake Day wasn't the only day customers had eggs at the top of their shopping lists – Easter saw a whopping 10.7 million chocolate eggs purchased in the weeks leading up to Easter Sunday, as well as 3.5 million hot cross buns.
In June, the nation came together to celebrate the late Her Majesty Queen Elizabeth II in marking her Platinum Jubilee. The weekend saw families, friends and neighbours get together for street parties and with one essential on the menu – scones! A triumphant 1,167,000 scones were gobbled, with almost 95,000 customers buying a packet on the first day of the Jubilee Weekend alone!
The rest of the summer had plenty more opportunities to celebrate together, as Wimbledon saw customers buying 3.5 million portions of strawberries and 341,000 pots of cream. The England Women's Football team finally brought it home and to celebrate customers bought over 900,000 bags of crisps and nuts, over 125,000 dips and nearly 1.5 million bottles and cans of beer on the day of the final!
Halloween's popularity continued to grow with nearly 800,000 customers buying a pumpkin, up 6 per cent compared to last year. As the year drew to a close, December saw families and friends coming together to celebrate the Christmas holidays – it seems there wasn't a dry Turkey in sight with customers buying a whopping 3.5 million pots of gravy for the big day! Shoppers also picked up over one million packets of Yorkshire puddings to accompany their Christmas Day feast.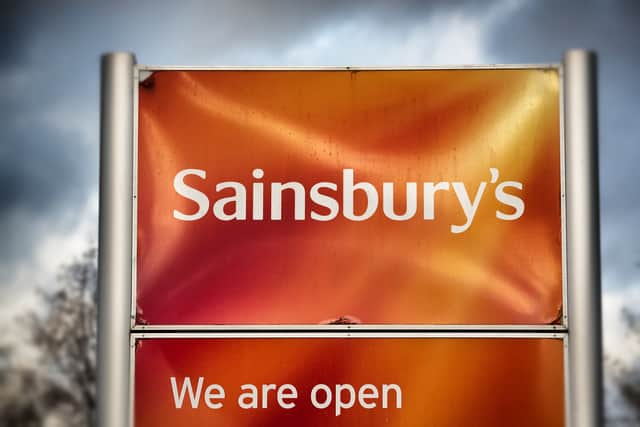 Sainsbury's top food trends of 2022
Pancake day
Easter
Easter eggs - 10.7 million
Hot cross buns - 3.5 million
Queen's Jubilee
Wimbledon
Strawberries - 3.5 million portions
Women's Euros 2022
Pots of dip - 125,000 dips
Beer - 1.5 million bottles & cans of beer on the day of the final
School summer holidays
Fruit - 88 million portions purchased
Halloween
Bonfire night
Hot chocolate pots - 190,000
Marshmallows - 18,000 bags
Christmas
Gravy - 3.5 million pots of gravy
Yorkshire puddings - 1 million packets purchased
Nectar Year in Review - how to use
Sainsbury's customers can see their own Nectar Year in Review stats by using the Nectar app. They will be able to see which products they purchased the most as well as how many transactions they've done and even how many portions of fruit and veg they brought.