Silent Witness is set to return to screens on Monday January 2, as it launches into its 26th series. The prime-time hit returns to BBC One and BBC iPlayer with two new recruits joining Dr Nikki Alexander (Emilia Fox) and Jack Hodgson (David Caves) for five thrilling new contemporary stories, told over ten episodes.
Ahead of the new series kicking off David Caves, who plays Jack Hodgson said there are 'dark' storylines right from the start surrounding topical issues including immigration and social media. He said: "Everyone loves to watch crime dramas.
"We're all mortal beings, and we're all going to die. Sometimes it's easier to explore that from the comfort of your sofa than it is to have to live it in real life.
"We kick off with a mafia story. It's great to start with something big and cinematic like that. The faceless aspect of this enemy is fun. They're this threat in the background, but you never see who they are or who's in charge."
Aki Omoshaybi (The Pursuit Of Love, Queens Of Mystery, Real) plays Gabriel Folukoya, an academic, neurologist and pathologist who has spent much of his career in innovative research, primarily in the field of data analysis. Meanwhile, the new series sees Jack's niece Cara Connelly (Rhiannon May) return as a more regular character; arriving unexpectedly from Belfast to announce she is starting a university course in Criminology.
Silent Witness' 25th-anniversary series launched in May 2022 and was one of the top five BBC scripted titles of the year, with episode one consolidating to 8.3 million viewers across its first 30 days.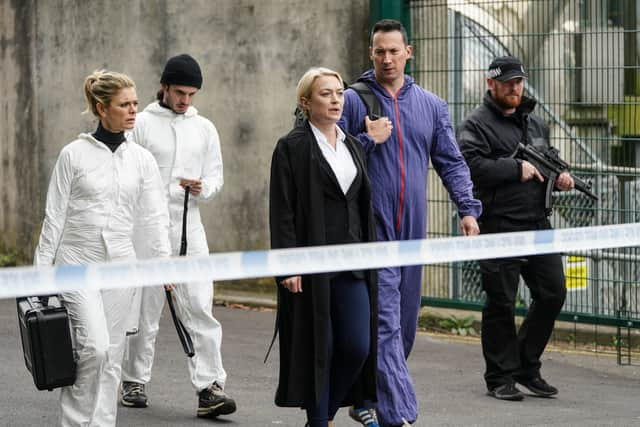 How to watch BBC's Silent Witness
Episode one of the 26th series of Silent Witness will be aired on January 2 at 9 pm on BBC One. It is also available to watch on BBC iPlayer alongside the previous series' of the show.
Silent Witness cast
Emilia Fox (Dr Nikki Alexander)
David Caves (Jack Hodgson)
Alastair Michael (Velvy)
Aki Omoshaybi (Gabriel)
Rhiannon May (Cara)