Silentnight reveals top 10 cities in the UK with the least amount of sleep - is your area on the list?
The research uncovered 66 per cent of the 2,000 people who took part in the survey got less than six hours of sleep per night - two hours less than the recommended
Watch more of our videos on Shots!
and live on Freeview channel 276
Visit Shots! now
Research conducted by Silentnight has revealed the top 10 cities in the UK getting the least amount of sleep per night. The research also revealed  two thirds of Brits are missing out on vital sleep every night.
With 66 percent of Brits getting less than six hours of sleep per night, they are more susceptible to lapses of attention, reduced cognition, delayed reactions, mood shifts and much more.
Hannah Shore, sleep expert at Silentnight, said: "In order to help us nod off, we should start getting ready for bed around one to two hours before we go to bed to sleep. This allows time for your body to relax.
"When you start to feel sleep that is when you go to bed, and go straight to bed, the last things we should be doing before sleep is starting new tasks like filling/emptying the dishwasher, tidying up or waiting for twenty minutes whilst the dog is in the garden.
"By the time you have done all of this your body will have woken up again and you may find it more difficult to go to sleep. Find the right routine that works for you, if you are sleeping well with your current routine that's fine.
"Don't change anything, but if you are not sleeping well, try one of these, give it a week or so to see if it works for you, if not try something different, it's all about learning what works for you."
Top 10 cities with the least amount of sleep and average amount of sleep per night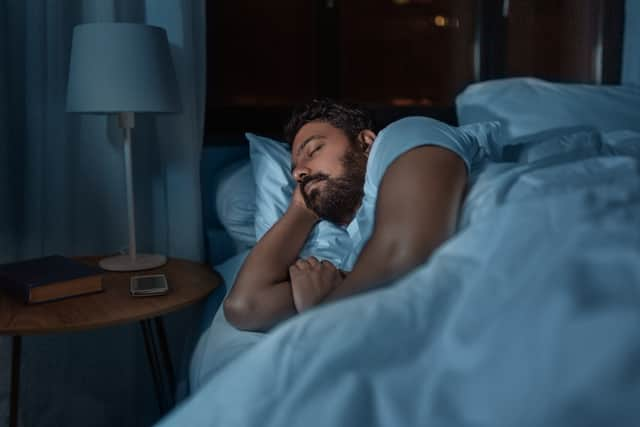 1.       Swansea (5 hours 10 mins)
2.       Portsmouth (5 hours 36 mins)
3.       Belfast (5 hours 43 mins)
4.       Aberdeen (5 hours 46 mins 15 sec)
5.       Brighton and Hove (5 hours 46 mins 40 sec)
6.       Oxford (5 hours 50 mins)
7.       Norwich (5 hours 57 mins)
8.       Southampton (5 hours 58 mins)
9.       Cambridge (6 hours 1 min)
10.   Gloucester (6 hours 4 mins)