Tesco Clubcard: 5 major changes you should be aware of - when points value will be cut & petrol changes
Tesco is making some major changes to its Clubcard loyalty scheme - including how much points are worth
Watch more of our videos on Shots!
and live on Freeview channel 276
Visit Shots! now
Tesco has made some major changes to the way its Clubcard loyalty scheme works over the past few months - including how much points are worth to the cost of a meal deal. The changes have caused controversy among some of Tesco's most loyal customers - we're here to round up all the changes you should be aware of.
Tesco, which is deemed the UK's biggest supermarket has introduced several changes to the Clubcard scheme over the last 12 months, including changing to value points are worth, moving to paperless coupons and personalising vouchers. As well as this, it has been issuing reminders to customers to use their points before they expire.
This week Tesco also announced more changes to its delivery and online shopping scheme. The retailer announced it is expanding its immediate delivery service Whoosh to more Express stores across the country. This means Clubcard customers can order groceries online, and have them delivered in as little as 30 minutes.
The Clubcard changes come as several other retailers alter their card schemes. Boots has recently announced its Advantage Card scheme will become less generous later into the year meanwhile Asda, Morrisons and Waitrose have all revamped their respective loyalty systems in the last 12 months, as they changed their pricing strategies.
We have rounded up all of the Tesco changes you need to be aware of, and when they come into effect.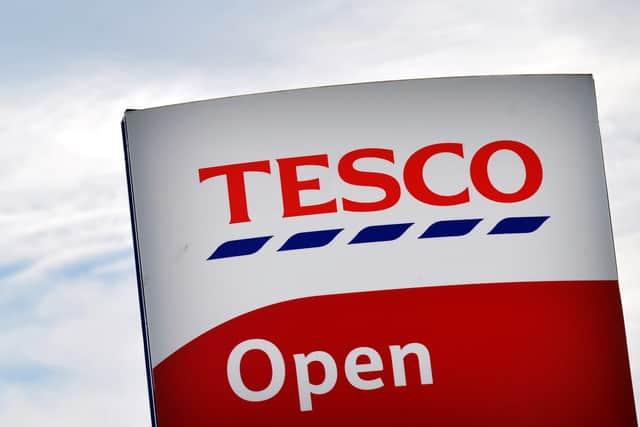 Tesco Clubcard changes
Clubcard points value
At the moment, you can triple the value of your Clubcard points with most of Tesco's partner firms. So, for example, £5 in Clubcard Points could get you a £15 voucher at a Zizzi branch, or towards cinema tickets.
Petrol Clubcard points
With two litres of unleaded petrol currently costing an average of £2.93 and diesel prices currently sitting at around £3.25, it means you will have to spend more on fuel to earn Clubcard points.
The arithmetic changes if fuel prices fall below £1 a litre. Should this unlikely event occur, you will get more Clubcard points than you currently do. According to RAC figures, the last time petrol hit this level was in May 2020, and the last time diesel cost that amount was in 2016.
Minimum online order
In March Tesco also announced it is set to introduce increases to two key elements of their online shop - the minimum order threshold and the fee you'll have to pay if you don't meet the limit. Frequent online Tesco customers will know the current minimum basket value is £40, meaning if their shop comes below this, they will face an additional charge.
However, Tesco's minimum basket value is set to increase by £10 from May 2 to £50. The premium they will have to pay if they don't reach the £50 limit will also rise from £4 to £5.
Click + Collect shoppers will face no changes as the minimum order value of £25 will stay the same.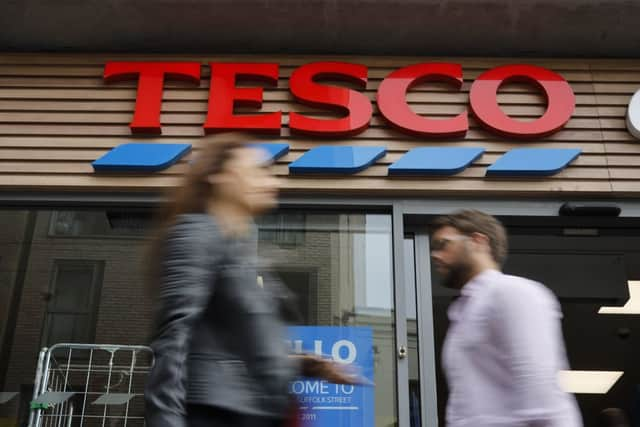 Tesco Clubcard app
The Clubcard app is to be replaced by another app which incorporates other features of the supermarket. Customers are encouraged to download the Tesco Grocery & Clubcard app instead.
Tesco has assured customers that any unused points or vouchers won't be lost after the switch and the app is free to download from wherever you get your apps from. Even if you don't have the app, you will be able to access points on your online account.
A Tesco spokesperson said: "Bringing the functionality of Tesco Pay+ into the Tesco Grocery & Clubcard app is a demonstration of our focus on providing products which closely align to the needs of Tesco shoppers."
Tesco Whoosh delivery
Whoosh offers customers the chance to order food or snacks from a curated list of 2,500 to 4,500 essential products in as little as 30 minutes, with delivery set at £2.99 for orders that cost £15 or more. The immediacy of the service and convenience of home delivery is popular with customers looking for things like a quick and easy meal deal or last-minute purchases.