Banksy has unveiled a new Valentine's Day mural on a wall in Margate to highlight domestic violence. The popular artist shared the new artwork on his Instagram page on Tuesday.
It depicts a woman dressed as a 1950s-esque housewife in a checked dress, apron and rubber gloves. She appears to be locking a man inside a freezer with his legs pouring out at the end.
Close-up images show that the woman has a black eye and appears to be missing a tooth. The caption underneath reads "Valentine's day mascara". It references the famous Saint Valentine's Day Massacre which saw the murder of seven members of Chicago North Side Gang members on February 14 in 1929.
Fans were delighted with the Bristolian artist's new work as they commented "welcome back", and "good to see art from you, Mr Banksy". Some appreciated his efforts to shine the light on domestic violence, with one writing "Genius. Little sad twist though. Happy Valentine's to anyone who needs it" and another saying "I think she got the last laugh".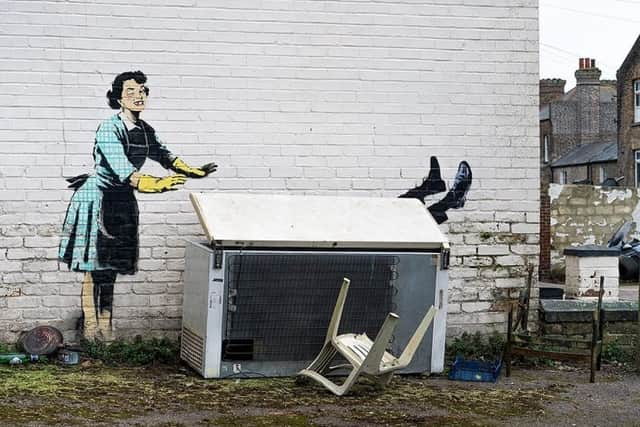 This is Banksy's first public artwork since he unveiled a number of murals in November. They were all found in Ukraine as the war-torn country was being invaded by Russia, with the artist previously raising thousands of pounds for victims of the conflict through the sale of rare and digital artworks.