Match of the Day is in limbo after the BBC decided to suspend presenter Gary Lineker as a result of a contentious tweet the former Barcelona footballer posted. Several colleagues have decided to step down in solidarity, which has left fans on the hunt for other ways to catch up on the latest Premier League action.
Earlier this week, Gary Lineker took to Twitter to criticise the government's recently announced Illegal Migration Bill, writing: "This is just an immeasurably cruel policy directed at the most vulnerable people in language that is not dissimilar to that used by Germany in the '30s, and I'm out of order?".
On Friday (March 10), BBC bosses decided to pull the 62-year-old from its flagship football highlights programme . Match of the Day pundits Alan Shearer, Ian Wright and Alex Scott, as well as commentators, disagreed with the decision and subsequently decided to boycott the show.
A BBC spokesperson said in a statement: "As commentators on MOTD, we have decided to step down from (Saturday's) broadcast. We are comforted that football fans who want to watch their teams should still be able to do so, as management can use World Feed commentary if they wish - however, in the circumstances, we do not feel it would be appropriate to take part in the programme."
Fans are also among those outraged by the broadcaster's decision to remove Gary Lineker and are on the hunt for other ways to watch all the big goals, moments, VAR decisions and more in the Premier League this weekend. Here is everything you need to know.
Premier League football games taking place this weekend
AFC Bournemouth vs Liverpool - Saturday, March 11 at 12.30pm
Everton vs Brentford - Saturday, March 11 at 3pm
Leeds United vs Brighton and Hove Albion - Saturday, March 11 at 3pm
Leicester City vs Chelsea - Saturday, March 11 at 3pm
Tottenham Hotspur vs Nottingham Forest - Saturday, March 11 at 3pm
Crystal Palace vs Manchester City - Saturday, March 11 at 5.30pm
Fulham vs Arsenal - Sunday, March 12 at 2pm
Manchester United vs Southampton - Sunday, March 12 at 2pm
West Ham United vs Aston Villa - Sunday, March 12 at 2pm
Newcastle United vs Wolverhampton Wanderers - Sunday, March 12 at 4.30pm
Where to watch Premier League highlights instead of BBC's Match of the Day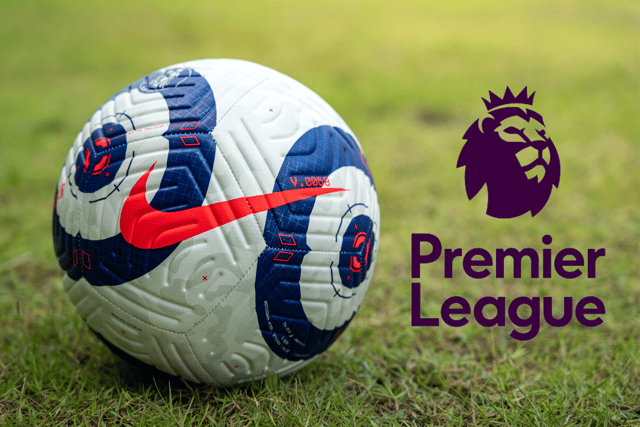 You can catch up on highlights of each Premier League football game in a number of other ways outside of BBC's Match of the Day programme. This includes through the likes of Sky Sports and BT Sports.
To see the big moments of a match at the earliest opportunity, highlights for each of this weekend's 10 Premier League games are posted on Sky Sports Premier League YouTube channel. It includes all the goals accompanied by commentary - visit the Sky Sports Premier League YouTube channel to catch up.
For football fans who wish to experience the whole 90 minutes of a Premier League football game, Sky Sports often broadcast them over the course of the weekend. To find out when they air and how to watch, view the Sky Sports TV guide on the website.
BT Sports also offer viewers highlights for every single English top flight fixture where you can watch "all the goals" and "best bits" of the weekend's action. To watch short and extended highlights of Premier League games, visit the BT Sport website
You can also visit the official Premier League website and mobile app to view Premier League highlights as and when they happen. It also offers compilation highlight videos, such as 'Best Saves of the Gameweek' and 'Goal of the Day' - visit the Premier League website for more details.
How to sign up for Sky Sports, NOW TV and BT Sports
To access Sky Sports services, you need to have a membership which costs around £24 per month on top of your monthly Sky subscription - for more information and to sign up, visit the Sky website. You can also access the sports package via a NOW TV membership which will cost you £11.99 for 24 hours or £21 a month for a year - visit the NOW TV website.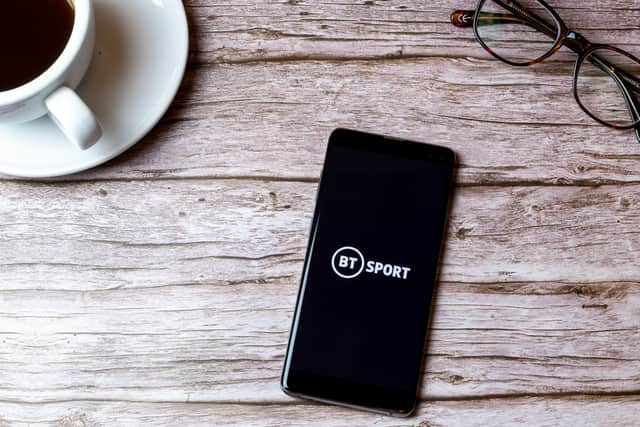 If you are not signed up to BT Sports to access Premier League content contract-free, it will cost you £29.99 per month and can be watched on TV or on the go. Visit the BT Sports website for further information.
DISCLAIMER: This article contains affiliate links. We may earn a small commission on items purchased through this article, but that does not affect our editorial judgement.