Review: Love It If We Beat Them is an emotional tale about Newcastle United, Labour and hope
It's 1996, the region's on the brink of victory and change. But is it for the better?
Watch more of our videos on Shots!
and live on Freeview channel 276
Visit Shots! now
"I'd love it if we beat them," Kevin Keegan said about Leeds United during the 95/96 season. It's a rant that became infamous, not only because of the Newcastle manager's loss of self-control but also because it epitomises the passion and hope we all feel towards life and football in the North East.
And in Rob Ward's play, Love It If We Beat Them, Newcastle United's battle for its first  Premier League title in 69 years is welded to New Labour's attempt to form its first government since 1979. Whilst Labour succeeded and Newcastle United failed, the story captures the promise of a brighter future for Geordies; a future we're perhaps still chasing.
The play offers a strange reminiscence of the past, strange because, right now, history is repeating itself. Premiering the same week Newcastle United reached their first major final in well over 20 years, and during a period of Labour dominance under a centrist leader, every feeling and thought conveyed in the play is familiar and mirrored by our own experiences today.
The play follows Len, a councillor in the North East who tries to stand as a Labour MP in a by-election. A union man and ex-miner, his socialism and, as Rob would say, tribalism towards the North East is staunch.
Sadly, it's also everything New Labour is trying to depart from. So, the Labour party sends in an outsider- a woman with big ideas and even bigger words whom Len struggles to compete against.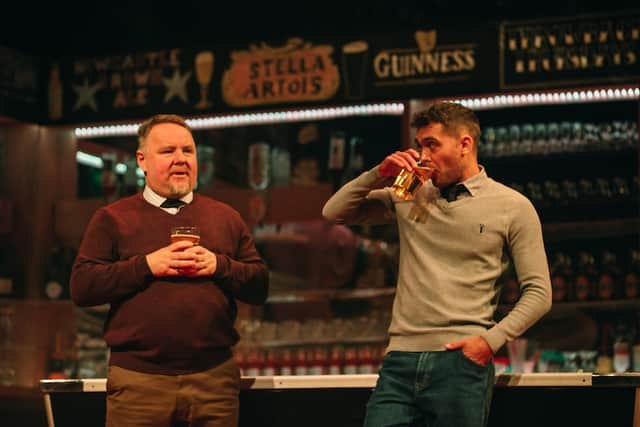 Simply put, it's a play about hope. The hope promised by Blair for the region, and the hope Newcastle will win the league. But it's also about not knowing the right path to take to victory, and not knowing which option is the right one for the North East. Betraying the socialism the region is built on for prosperity, or sticking to our roots and battling it out the way we always have.
And here we are today, still hoping Newcastle will win the league and, perhaps, once again hoping for a Labour government.
"I love incorporating sports into my plays because there's a natural theatricality to sports. And, when I was thinking about sport and politics they're both things that inspire a lot of passion within people, but also a lot of tribalism," explains Rob.
The North East's identity has long been Labour, and so it was after the 2019 election, a night when many parts of the region cut ties with their long standing political party that Rob found inspiration for the play:
"We keep going through these cycles, where we bounce between the left and more towards the centre of the political spectrum, and we bounce back and forth. Do we ever learn? Do we ever find a way to kind of coalesce, can we ever agree, can we ever find the middle ground?"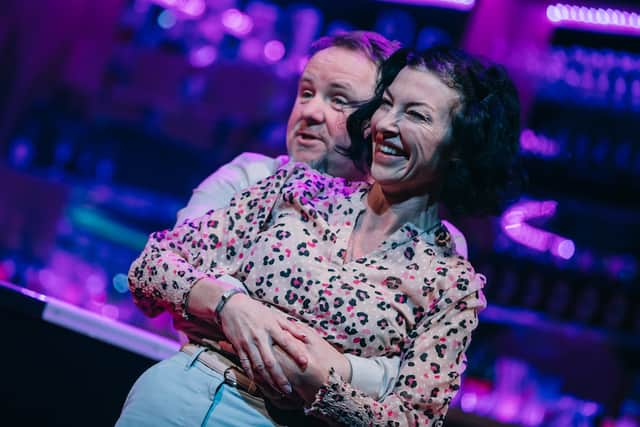 Bex Bowsher, the play's director, explains politics and life in the North East are never mutually exclusive, "One of the things that always strikes me about living up here, is how much politics plays in everyday life. Socialism is very much in the blood of the people."
The disparity between the wealth of the club and that of the region is not lost on the characters either. As Bex says: "there's a paradox in the play. Len is so into football and you see him wrestling with the idea that there's so much money in this game that he loves, which goes against his socialist principles.
"It's about starting that conversation about inequality. And if you're someone who passionately believes that we live in an unfair society, what is the root away from that?"
At the heart of Love It If We Beat Them is a story about how a man's passions intersect with his life. And for many football fans, it's a passion that so often gets in the way and dictates the mood of the moment.
Rob also sees it as a way of getting more people into the theatre: "I hope it can reach a new audience. I'm really keen on bringing new people to a theatre who might, you know, maybe don't think theatre is for them.
"My big belief as a writer is that theatre is just for sharing stories, so it's for everyone really. And, hopefully, by adding the football element to it, we can welcome new people in."
Love It If We Beat Them is at Live Theatre until 25th March.