The interactive road maps are nation-spanning, and have been created and designed specially to encourage UK summer road trips.
The maps will include out-of-the-ordinary places to visit as well as help locate campsites and much more. Just Kampers have hand-picked locations, and range from Cornwall to Hadrian's Wall making it easier for the public to discover hidden gems around the country.
Campsites have been plotted along every single route, so holidaymakers can easily find somewhere to pitch up and spend the night, while on their UK adventure.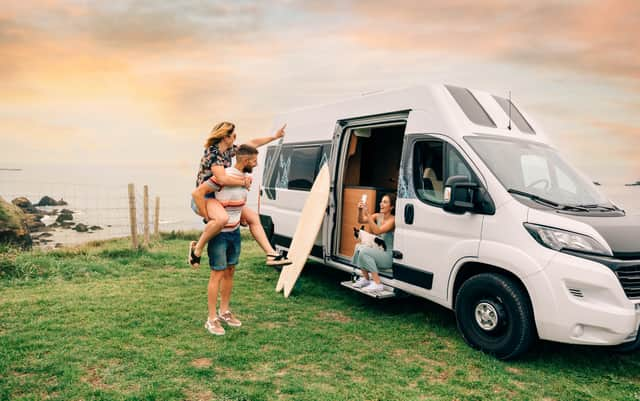 The maps feature over 300 points of interest and over 100 campsites, meaning whether it's a daybreak or a full trip, there's plenty of things to see and do around the nation.
The maps are easy to use, as users find the regional map they would like to travel, and zoom in to see the various attractions and campsites in the area. Tapping the icons on the map will bring up an image of the attraction or campsite, where the website details and the address of each point of interest will appear.
Josh Reynolds, Content and SEO Manager at Just Kampers, said: "We've put together this list of interactive road trips to get people all over the UK out and about this summer, exploring new places and making new memories. Whether you're just visiting or call the nation home, we've found over 300 unique points of interest across the country and made it easier than ever to enjoy them. The UK is filled with amazing things to see and do, so we hope these interactive road trips encourage people to get out and enjoy them."
Over the course of the pandemic, Just Kampers noticed a change in campervan demographics as more women and younger people were making campervan purchases, fuelled by the #VanLife trend. As a result of this and the popularity of 'staycations' increasing since the COVID-19 pandemic, Just Kampers have seen an 868% increase in transactions from customers aged 18 – 24.
Discover the interactive road trips here.