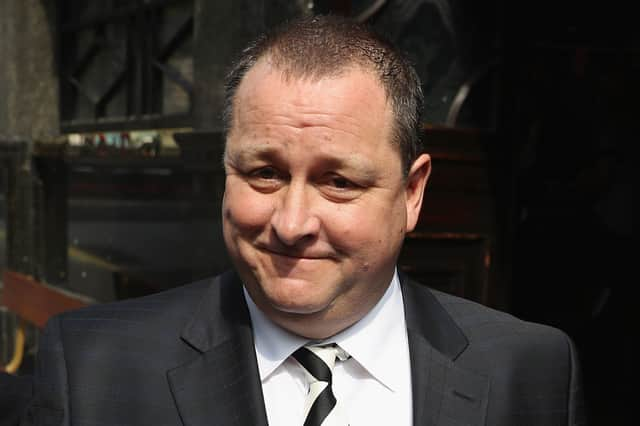 Newcastle United owner Mike Ashley is prolific not just for his public image but for his business dealings.
Ashley has now stepped down as chief executive of his Frasers Group retail empire, the company he founded in 1982.
His transition to executive director sees a passing of the torch to son-in-law Michael Murray. After 39 years as head of the company, Ashley will now transition to a board role.
Founded in 1982, Sports Direct soon became a fast-growing brand, with 80 stores across the country by 2000.
Sports Direct International (now Frasers Group) purchased Donnay in 1996 for £40 million and soon followed these purchases up with acquisitions of Karrimor, Kangol and Lonsdale, all throughout the mid-2000s.
Around this time, Ashley also purchased a 4.6% share in Umbro, paying £9 million for his share and soon selling the brand off to Nike.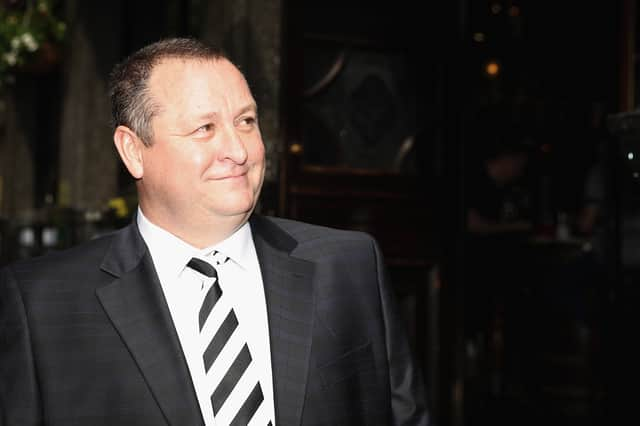 Ownership of Newcastle United and Rangers
Purchasing Newcastle United in 2007, Ashley's ownership of the club has proved controversial with fans. A year later, and after the contentious sacking of manager Kevin Keegan, Ashley admitted the fans wanted to see him go. In a press release at the time of Keegan's sacking, Ashley said; "You want me out. That is what I am now trying to do..."
Twelve years on, and Ashley is still the majority shareholder in Newcastle United. Recent news of a "Saudi backed consortium" to take over Ashley's shares in the club are promising for United fans, but developments are slow.
Beyond Newcastle United, Ashley also had a brief stake in Rangers, lasting from 2014 to 2017, which was met with similar controversy from fans.
Ashley's plan to use the club's stadium as security to secure a £10 million loan was met with criticism, and in June 2017, Ashley sold his Rangers shares to Club 1872, a Rangers F.C. supporters' group.
Game, Mulberry and DW Sports Fitness
Away from football, Ashley purchased prolific, struggling businesses and merged them into Frasers Group. He purchased a 38.5% stake in Game Digital, and subsequently bid £52 million for the company.
He purchased a 12.5% stake in Mulberry for £19 million in February 2020 and has a longstanding 29.4% stake in Black Leisure Group, the owner of Millets.
Ashley's most recent purchases include DW Sports Fitness for £37 million in August 2020 and Jack Wills for £12.7 million in August 2019. Both businesses fall under the Frasers Group branch, formerly Sports Direct International.
This recent expansion saw Ashley expand his business interests into Everlast Fitness Club, a deal reportedly worth up to £44 million.
His departure from the chief executive role at Fraser Group comes after a profit plummet of 94.1% this year.
Ashley owns the following businesses under the Fraser Group company, ownership of Newcastle United is independent of Fraser Group.
Bob's Stores 
Firetrap 
Flannels 
French Connection 
Game 
House of Fraser 
Sofa.com 
Jack Wills 
Eastern Mountain Sports 
Evans Cycles 
Gelert 
Heatons 
Sweatshop 
USC 
Sports Direct 
Agent Provocateur 
British Knights 
Carlton 
Donnay 
Everlast 
Gelert 
Gul 
Hot Tuna 
Kangol 
Karrimor 
LA Gear 
Lonsdale 
Muddyfox 
No Fear 
Slazenger