Gary Neville makes 'worrying' Newcastle United claim despite Manchester United draw
Sky Sports pundit and former England defender predicts more tough times to come for Newcastle, Burnley and Leeds United in Premier League relegation battle.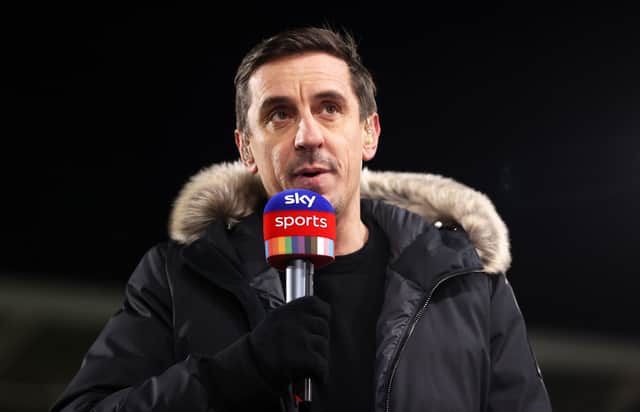 Although they have closed the gap on 17th placed Watford to just two points, the Hornets have played three less league fixtures than Eddie Howe's side.
What did Gary Neville say about Newcastle United, Leeds United and Burnley?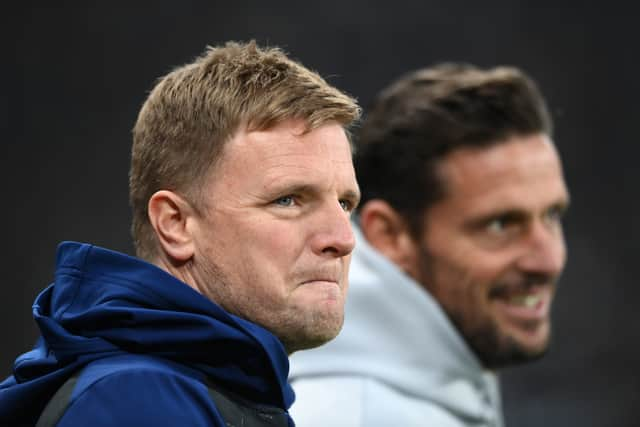 Gary Neville spoke after Newcastle United's 1-1 draw with old club Manchester United and says that both Newcastle and Leeds United "worry" him.
The former England defender also fears for Burnley who are level on points with Newcastle but have played three games less.
Neville said: "I've got no surety on that prediction about Burnley (surviving), but it's the most worried I've been about Burnley going down.
"It's not because Burnley have regressed, I think the quality of the league is so good, and if Newcastle and Leeds play to the standard I think they can do, then I think Burnley could be in serious trouble.
"The reason I said that I think Burnley will survive is because I think I trust them in terms of consistency more than the others."
He continued: "Leeds and Newcastle are both worrying me. Leeds are flaky, I know they've got injuries at the moment, but they are a little bit flaky. If they get [Patrick] Bamford and Kalvin Phillips back, and the others, then they should just be okay.
"With Newcastle they keep pointing towards this January transfer window as if it's going to be this magical moment; they're still going to have a massive amount to do.
"Burnley I've said because I trust them and they've done it before, but I am more worried about Burnley than I've ever been before because the quality of the league is the best I've ever seen."
Who are Newcastle United playing next?
Las night's 1-1 draw with Manchester United was Newcastle United's penultimate fixture of 2021.
Eddie Howe's side are back in action on Thursday (December 30) as they face former manager Rafa Benitez and his Everton side at Goodison Park.
They kick off 2022 on January 2 away to Southampton.
Newcastle are currently 19th in the Premier League table and have played 19 games - meaning they are officially half way through their 2021/22 league campaign.
They have won just one league match all season, a 1-0 victory at home to fellow stragglers Burnley on December 4.
No side in Premier League history has ever survived with such a low points total at this stage of the season but United will have considerable resources to call upon in the January transfer window thanks to the backing of their new Saudi Arabian financed ownership.