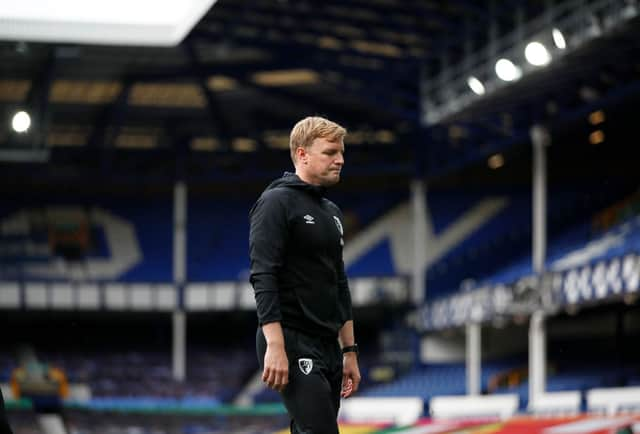 Most football fans know Howe's remarkable story with Bournemouth. If you don't, he took over in his early thirties, and led Bournemouth, my club, on the most amazing journey culminating in the South Coast club finishing ninth in the Premier League, rubbing shoulders with Europe's elite for five years.
The club were on the verge of being relegated from league two, cash-strapped, and starting the 2008/2009 season on -17 points. Labelled the Greatest Escape, Bournemouth survived and as they say, the rest is history.
Despite him leaving Bournemouth after relegating them, what Howe has done for the football club and the community will never be forgotten. He is immortalised on the South Coast, and will go down in history as the club's biggest legend.
Newcastle fans seem divided on his seemingly imminent appointment. He's young, so he has time to learn the game and even mature as a manager. Jurgen Klopp and Brendan Rodgers have both spoke highly of Howe. Whilst the former Bournemouth man has never had the kind of resources we expect Newcastle to have, he's a project manager, and deserves a chance like this.
But, what us Bournemouth fans really loved about Howe, is his involvement off the pitch. He knows how a community is essentially the football club. He cares about the average person, who enables a club to be what it is, he does more.
For example, he arranged for children from Julia's House to have a stadium tour, donated items to be auctioned off and took part in a dinner event that raised £25,000 for Julia's House.
He would always take time out of his day, signing autograph's for children, taking photo's and just engage in some talk with people whilst out and about. This was on his time off. When asked why he almost invites all of this on himself, all this extra 'duty' he calmly replied 'I was in their spot once', that line always resonates with me, at least, and is a real encapsulation of how he just 'gets it'.
When Sky Sports' Mark McAdam broke the news on Thursday night that he had 'agreed a deal in principle' to become the man to replace Steve Bruce at Newcastle, my Twitter timeline was just filled with people wishing Howe the best. Managers move around clubs, its part and parcel of the game.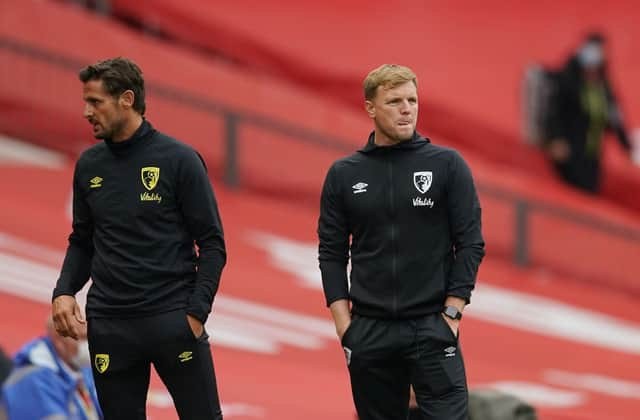 But, I've never seen so many fans Tweet their well-wishes and post photos & videos of their favourite Eddie Howe moments, such as chants or moments we, the fans, shared with him on our incredible journey.
For example, when Graham Potter may leave Brighton, will their fans be Tweeting in their hundreds posting photos and videos? I doubt it. I appreciate Howe was at Bournemouth for a considerably longer amount of time, but you've rarely seen that happen before.
Sometimes managers leave teams on amicable terms, and they wish them well for the future.
But, when I, and hundreds, if not thousands of fans say we wish Howe all the best at Newcastle, and essentially become closet Newcastle fans, we mean it.
I know it's not the Emery or 'big name' Newcastle fans were hoping for, or expecting but I sincerely hope they realise what an absolute gem of a manager, and just a general man they have on their hands.