23 years ago today: Sir Bobby Robson's 'remarkable' Newcastle United homecoming remembered
It was a historic day as the former England manager took charge of Newcastle United at St James Park for the first time.
Watch more of our videos on Shots! 
and live on Freeview channel 276
Visit Shots! now
Has there ever been a more dramatic homecoming in the history of Newcastle United?
The Magpies were sat second from bottom in the Premier League table after collecting just one point from their opening five games of the 1999/2000 season.
Manager Ruud Gullit departed just hours after he watched his side fall to a 2-1 home defeat against local rivals Sunderland on a stormy night on and off the pitch at St James Park.
Caretaker manager Steve Clarke was in temporary charge as United's early relegation concerns were heightened by a 5-1 hammering at Manchester United.
But the appointment of former Barcelona and England manager Bobby Robson - not quite yet a Sir - raised hopes that better times lay ahead and the positive mood was lifted by a much-improved performance in a 1-0 defeat at Chelsea.
A first win of the season was secured as Nolberto Solano and Temuri Ketsbaia netted in a 2-0 victory in the first leg of a UEFA Cup first round tie at CSKA Sofia.
But nothing could prepare anyone of a United persuasion for what lay ahead when Robson returned to St James Park for the first home game of his reign just three days later.
"I thought it would have been a close game."
Only Sheffield Wednesday were keeping the Magpies off the foot of the Premier League table and the Owls put Robson's men on the back foot in the early stages, with only a disallowed effort from Andy Booth preventing them from edging in front.
United's response was ferocious.
Aaron Hughes headed the Magpies in front just minutes after Booth's strike was chalked off before Alan Shearer completed a remarkable first-half hat-trick to give his side a four-goal lead at the interval.
There was no letup after half-time as Kieron Dyer added a fifth less than a minute into the second-half and a trademark header from Gary Speed stretched the lead to six with 12 minutes remaining.
Shearer would go on to add two further goals to his tally inside the final ten minutes to round off a truly remarkable day in front of a boisterous crowd of over 36,000 as the Magpies famous old home.
After the game, a visibly delighted Robson told the waiting press: "8-0 is a big score, it's beyond my wildest dreams and beyond expectations I would have thought.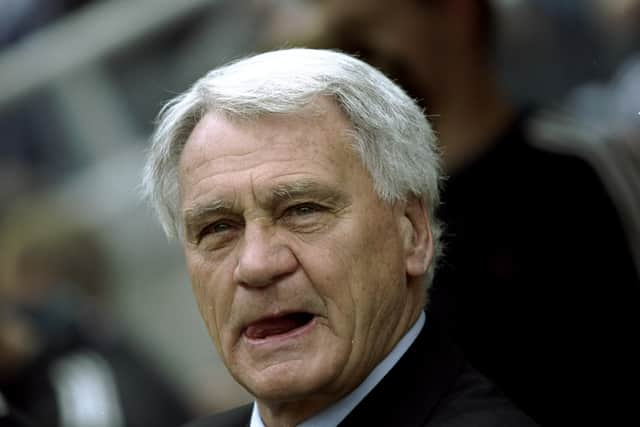 "I thought it would have been a close game. I'd have settled for a 2-0 win or perhaps a 2-1 but we've run riot in the end.
"I said to the players one thing before the match, do you want to play football, do you want the ball? Show me that you want the ball, and of course they did.
"I hope we've not created a position for ourselves where that's expected every week. Actually we didn't start that well. We were apprehensive and I didn't expect that.
"It's a start but it's not the end. Now we can begin to work. Now we can begin to improve. We must not underestimate the fragile position we are in."
"We must not get carried away."
For striker Shearer, the game brought an end to a difficult start to the season and signalled the start of a renaissance under his new manager.
Only former Magpies star Andy Cole has scored five goals in a Premier League game up until that point, but Shearer joined one of his number nine predecessors with a blistering performance at St James Park.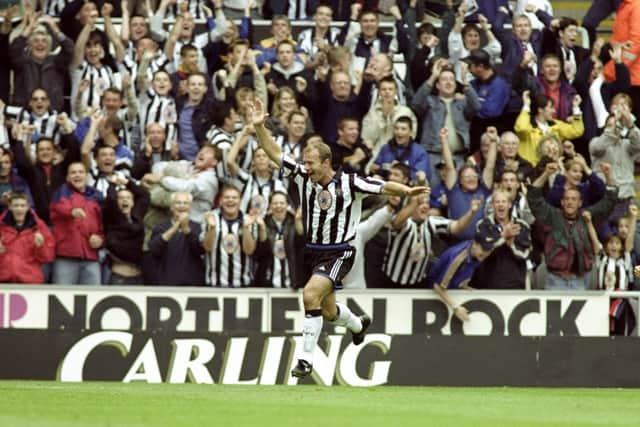 His reward was the greatest individual performance of his goal-laden career - although he fell one strike short of a sweet reward from Robson.
"I've never scored four goals in a match before, never mind five," he explained.
"Bobby said to me at half-time that if I got six he'd buy me a Mars bar. I'll have to get my own now! "We must not get carried away. I'm sorry to bring everybody down to earth: it's only three points.
"He has put in a hell of a lot of work. He understands people, he's got everybody playing with a smile on their face."
"Knowing my luck, I'd have missed anyway."
Shearer's record-equalling haul could have been limited to four goal had he given in to a cheeky request from one young Magpies substitute.
Paul Robinson - a young striker that had started in place of Shearer in the defeat against Sunderland - had replaced Dyer midway through the second-half.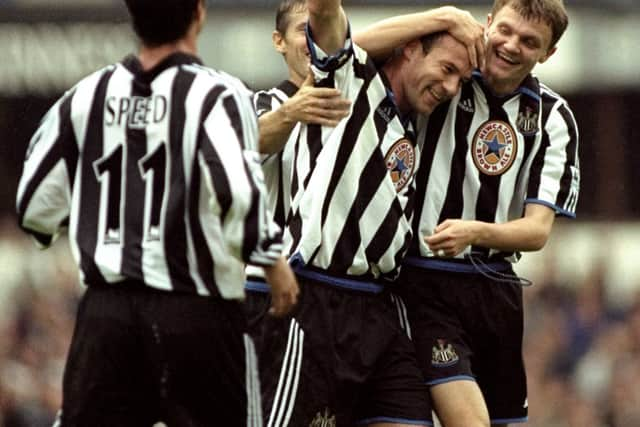 The former Darlington striker 'won' a penalty with six minutes remaining and tried to persuade the Geordie frontman to allow him to step up to take the spot-kick.
He recently told Planet Football: "I've gone down for the penalty and I've taken a dive. I picked the ball up and said, 'Can I have it to get my first goal? You've already scored four.' He says, 'No.'
"'Ho'way man,' I said, arguing in front of 42,000 people. He told me to —— off! So I turned around and said, 'I hope you miss.'
"When he scored, the first person he dived on was me, and he called me cheeky.
"It was banter, but I was desperate to score; it was a free shot at goal. Knowing my luck, I'd have missed anyway."
"I can't keep getting results like that and keep getting the support I've had."
Luck was absent for the man in the away dugout that day.
For Wednesday manager Danny Wilson, there would be more pressure as his side's miserable start to the season was compounded by their Gallowgate hammering.
Talk about his future was widespread and a managerial departure seemed almost inevitable.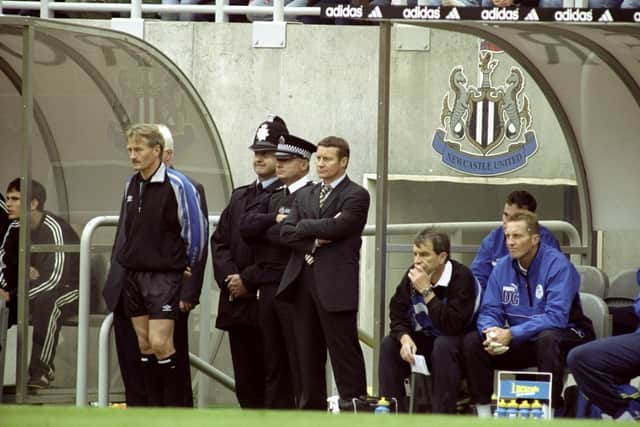 "Hopefully I'll have the chance to turn it round," explained a shell-shocked Owls boss in the aftermath of the biggest away defeat of the Premier League season.
"But I'm a realist. If you're asking me will I keep my job it's not a question I can answer.
"As far as I'm concerned, I'm sticking in there. But I'm a realist. I can't keep getting results like that and keep getting the support I've had."
But Wilson remained in control of the Owls until March 2000, by which time his side were already well on their way to relegation into the second tier.
Newcastle's relegation fears were all but ended by the time February rolled around and goals from Kevin Gallacher and Shearer gave them a 2-0 win at Hillsborough in the return fixture against Wednesday.
That day was a poignant one for Shearer, as he announced he would retire from international football following England's Euro 2000 campaign.
His international career ended that summer - but Shearer, under the inspirational leadership of Robson, would go on to enjoy many more remarkable days wearing the black and white of his boyhood club.
But none would be as remarkable as the day he hit five and kicked off Sir Bobby's reign in truly outstanding fashion.